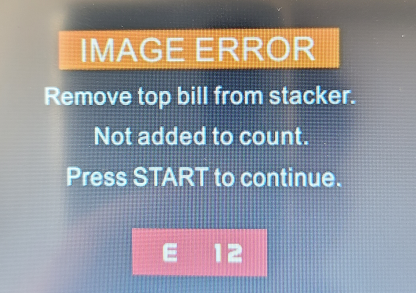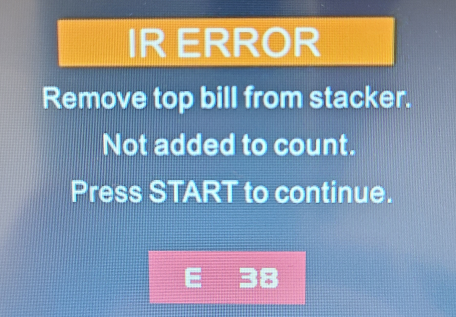 The machine often reports an error with the above code, please follow the steps below to troubleshoot:

1. Check banknotes:
The banknote is damaged in different ways such as lack of corner, tape, hole, tear, and folded. As shown in the following Figure , it is not recommended to count this kind of bill.
2. Install the banknote guider
Please install the banknote guider and adjust it to a suitable distance so that the banknotes can be placed flat on the Hopper.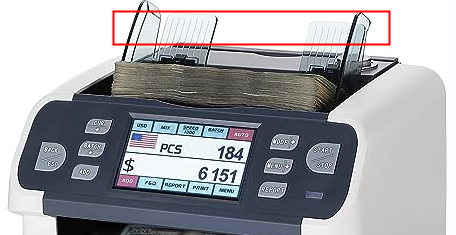 3. CIS calibration:
CIS calibration is often needed when there are any errors during the banknote counting process.
Please follow the steps below:
1. Operation on the screen: MENU--USER MENU--CIS calibration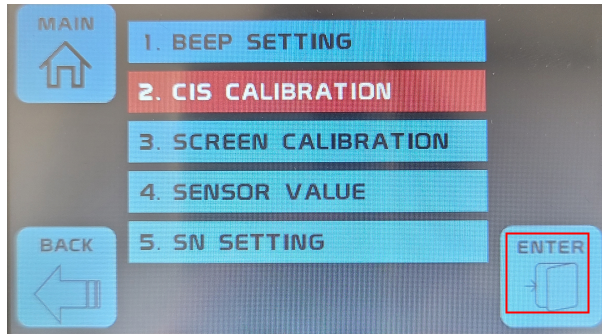 2. Open the back cover and use a clean cloth to clean the upper CIS tube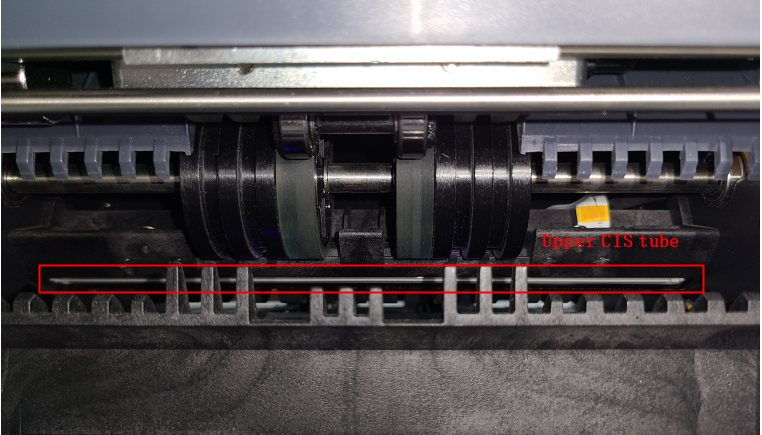 3. Put in the special calibration white paper and close the back cover
4. Click ENTER and follow the on-screen instructions to complete the calibration. ADJUST SUCCEED will appear after the calibration is successful.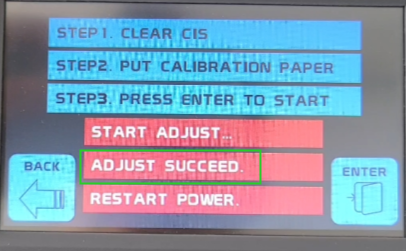 5. Open the back cover and take out the white paper and close the back cover
6. Restart the currency detector
Demo video:http://u.pc.cd/1YBctalK