Notice:
Applicable scenarios:
1. The machine is IMC01 showing DOUBLE ERROR/CHAIN ERROR.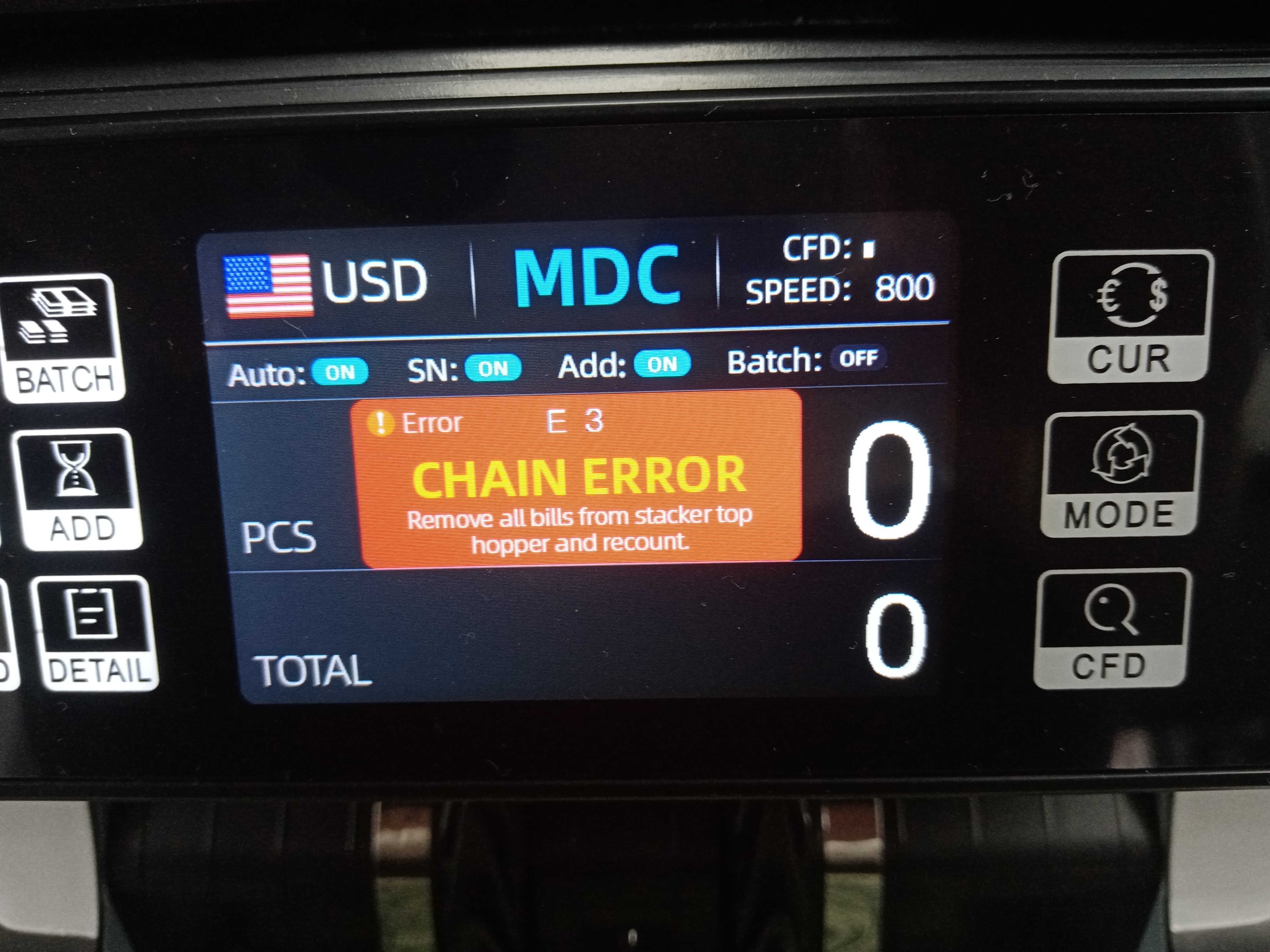 2. The machine is IMC08 showing DOUBLE ERROR/CHAIN ERROR/TD Error.

1. Reasons for these errors
There are several reasons for the machine to report errors:
a) Due to the humid environment or the user's hands sweating too much, the banknotes become very soft and sticky so that it is easy for several banknotes to enter the machine together at the same time and cause an error to be reported.
b) The feed gap of the machine is too large, causing several banknotes to enter the machine at the same time, resulting in an error.
c)Pay attention to the way you deposit bills
2. Solutions
a) Wipe your hands with a clean rag before use, and keep the machine in a dry environment, or use a sealed cash drawer to store banknotes.
If the banknotes are already damp, you can dry them with a hair dryer before checking them.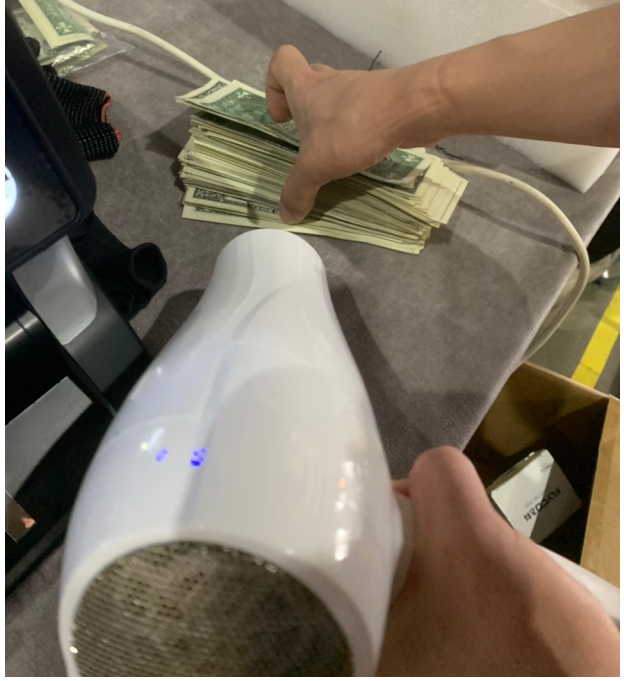 b) Please check the video below to adjust the feeding screw, the proper feed gap can make the banknote have a certain pressure and can slide in a small distance with the motor roller.
demo video:http://u.pc.cd/NHOctalK
c) Place the banknote parallel to Hopper and the edge of the bill should not exceed the Roller in the direction perpendicular to the Hopper. then hand up it slightly on the Hopper before the Roller automatically rotating.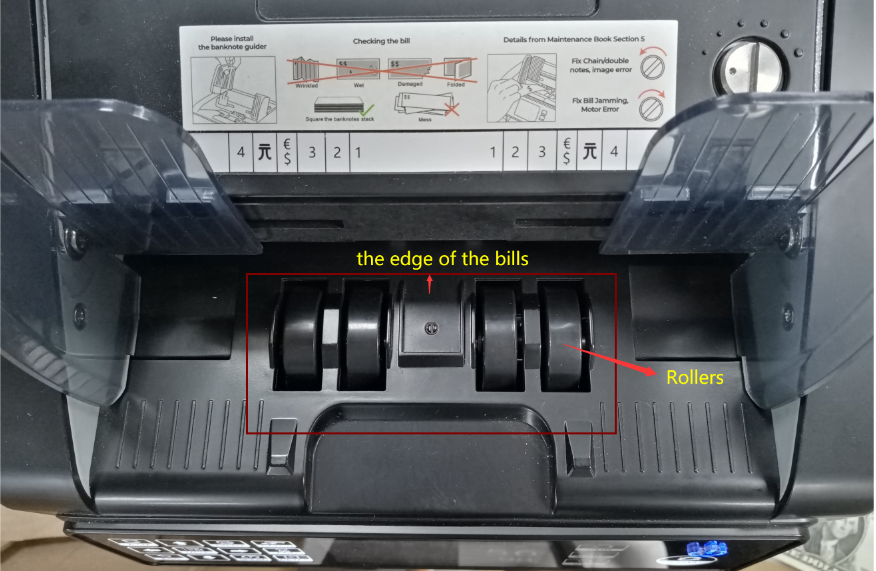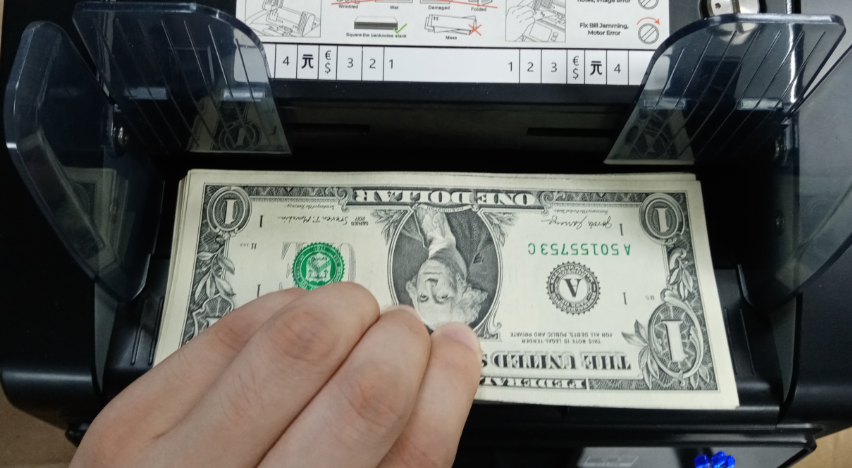 In this way, the banknotes can enter the banknote detector smoothly and orderly one by one from the bottom banknotes.