How to print an eBay shipping label? It can be done in just six easy steps.
1. Click "Notifications", Select the order you need to print.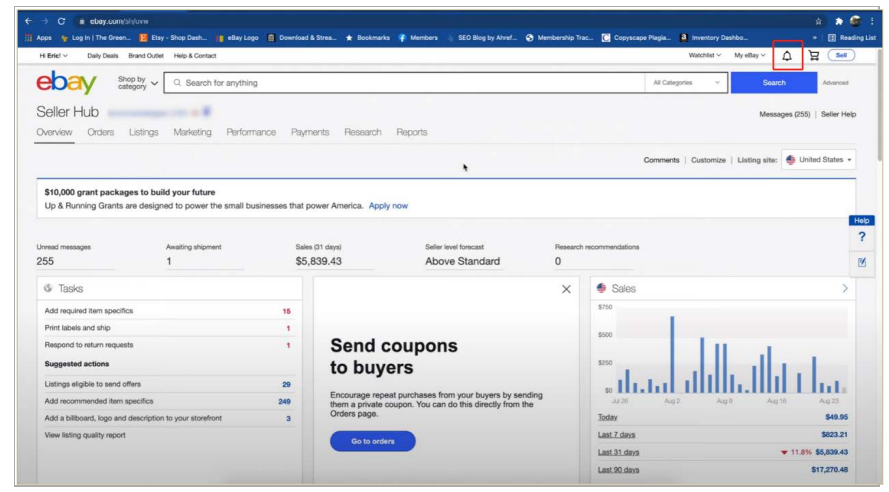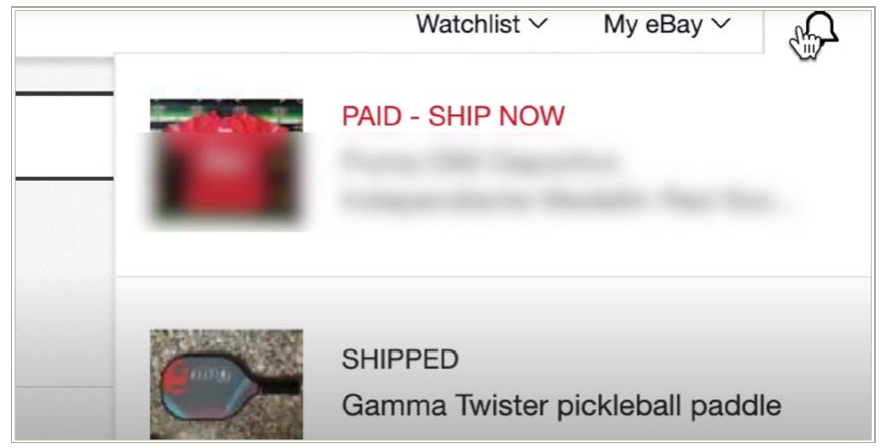 2. Click "show additional" shipping options.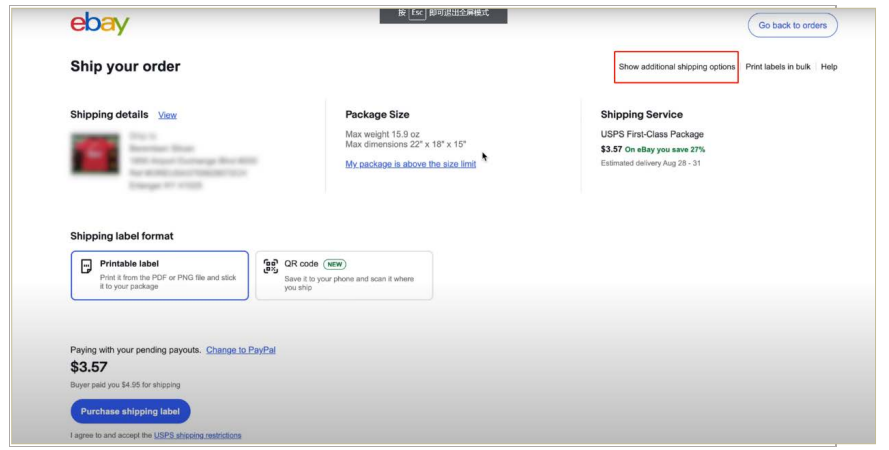 3. Select "show additional options".


4. Click "Show more".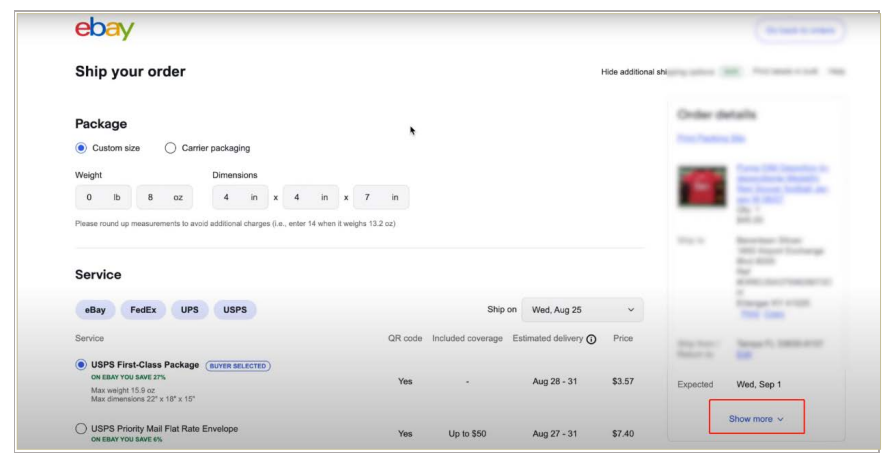 5. Click "Change", please select 4" x 6" PDF as your label format.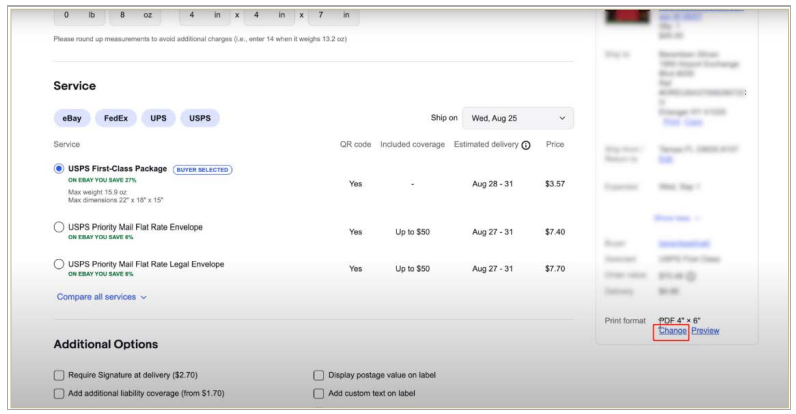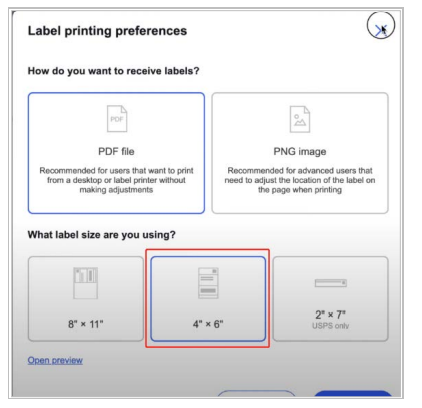 6. Click "Hide additional options", then click "Purchase shipping label".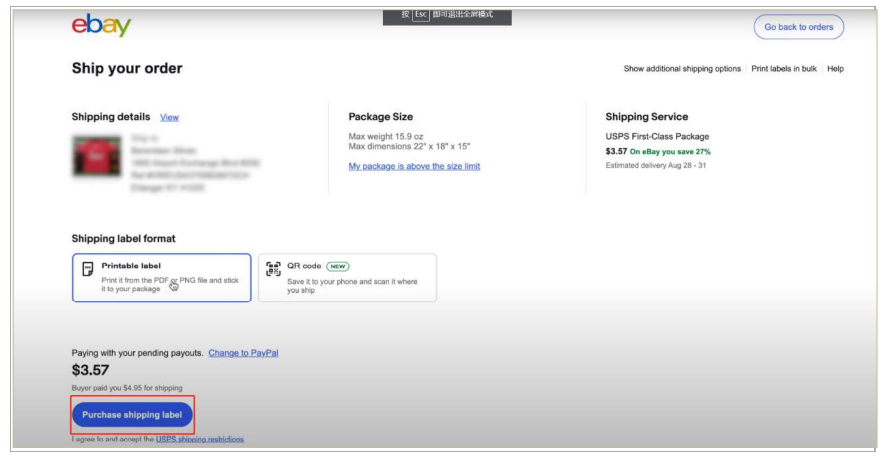 Simplify your packaging process with shipping supplies. Label holders make it easy to identify and switch out labels without removing them from their protective backing. A postal scale ensures accurate and consistent measurements for postage, saving you time and money. And honeycomb paper provides cushioning and protection for fragile items during shipping. These small investments can make a big difference in upgrading your packaging game!