To print labels that are compatible with MUNBYN thermal label printer's 4x6 format, navigate to the Labels tab (https://goshippo.com/login/) by clicking on "Settings" and then "Labels".
Find the "Default Label Format" drop-down menu and select "4x6 in PDF", then click to select and save.

Once you've changed this setting, your labels will print in the correct format for your thermal label printer. Keep in mind that when you change this format, it will only apply to new labels, created after you make the change.
Shippo doesn't convert the formats of existing labels. Please note that international UPS labels cannot be created in 4x6 in format because of the attached commercial invoices (for all other carriers, commercial invoices are created separately in Shippo).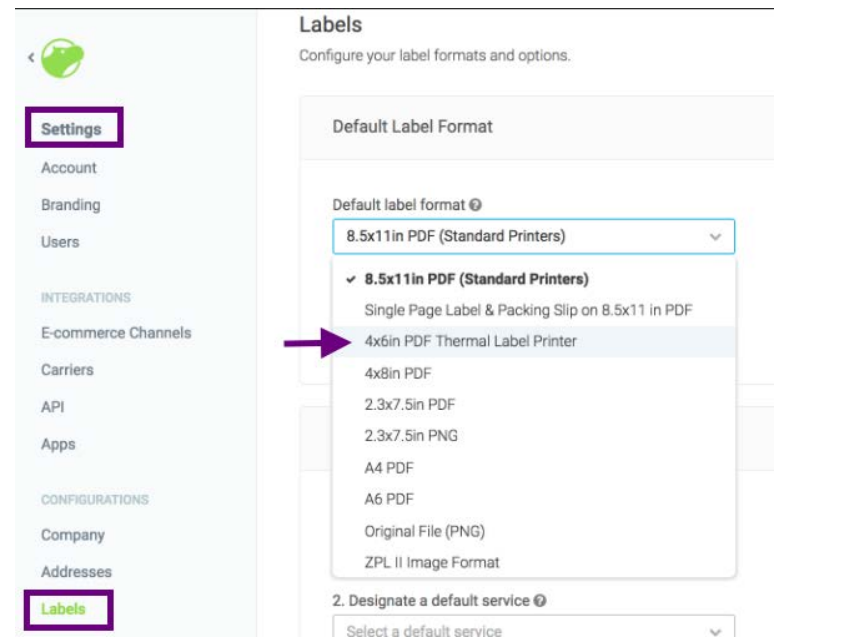 Reference:
https://support.goshippo.com/hc/en-us/articles/360003876372-Printer-and-Label-Size-Best-Practices
Effortlessly upgrade your packaging operations with our advanced shipping supplies. We offer quick and smooth label identification with our label holders, while our postal scale promises precise measurements, saving you time and money. Our honeycomb paper provides ultimate protection for fragile items. Moreover, we've developed an efficient label conversion software that easily converts 8.5x11 inch labels to 4x6, processes up to 50 PDF files at once, and is compatible with multiple shipping platforms. Available for both Windows and MAC systems, this software optimizes your packaging process.