For Mac:
1. Choose printer features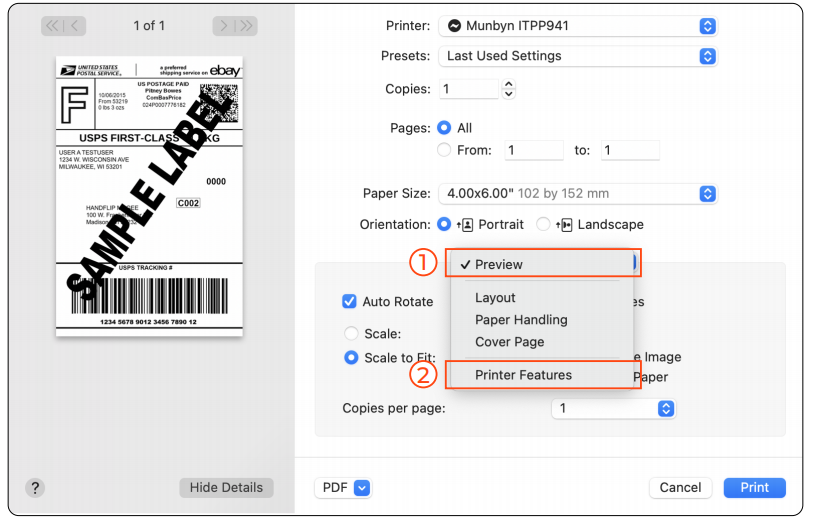 2. Adjust the density(Darkness) and speed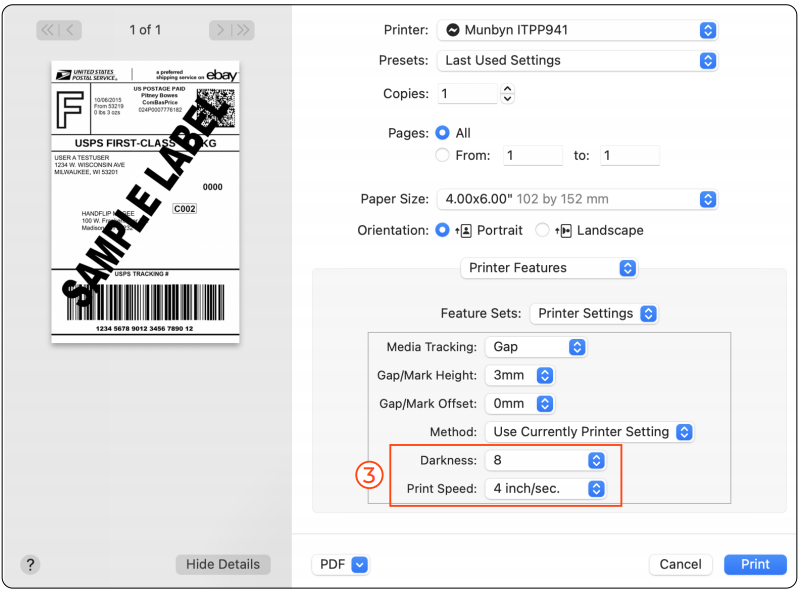 For Windows:
You can do this by entering:
Settings -> Devices -> Printers and Scanners -> Click on 'Munbyn ITPP941' -> Manager -> Printing Preferences -> Page Setup -> Density/Speed->Apply.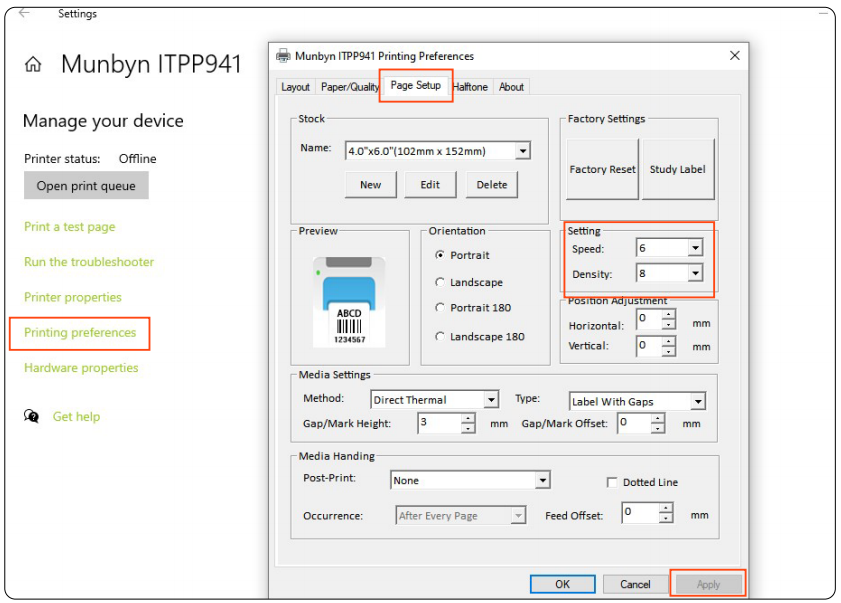 Points to note when setting the speed and density:
1. If the label with the QR code is blurred, the printing speed can be reduced. It is recommended to reduce the printing speed to 3 or 4 (the higher the speed, the more blurred the QR code printing). The actual speed of speed 1 is very fast. When the speed is 1.5 and 2, the printing speed is slower and the noise becomes larger.
2. When the printing density is too dark, the density needs to be greatly reduced. It is recommended that the original value is 8 and directly adjusted to 1 or 2 to be more obvious. If there is no improvement, please check Is there (300dpi) on the bottom of your printer? If not, you should upgrade to a 300dpi machine. If there is blurring, jaggedness, etc., it may be that the source file itself is not clear enough, or the source file is scaled. There is also a possibility that you have not correctly operated the generation of labels on the platform that produces labels. You can click this link to view the demo video:
How to print labels on the following platforms
3. It is best not to set the density to 0, because the visual effect of printing when the density is 0 is the same as when the density is 8, and the minimum density setting should be 1, 2