The connection method is:
1. Use a network cable to connect the printer's LAN port and the router you use to access
the Internet when the machine is turned off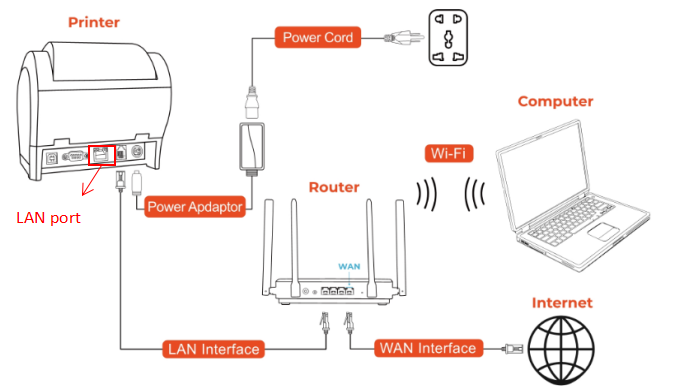 2. Power on and wait for the printer to automatically configure the IP address,
it is expected to take 5 seconds
3. Add a network printer in the POS software.
Notice:If your POS software requires you to input the IP address of the printer, please find the IP address according to the information on the self-test page.
How to print the self-test page:
turn off the printer power switch, long press the feed button and turn on the power switch, hear a beep,
release the feed button.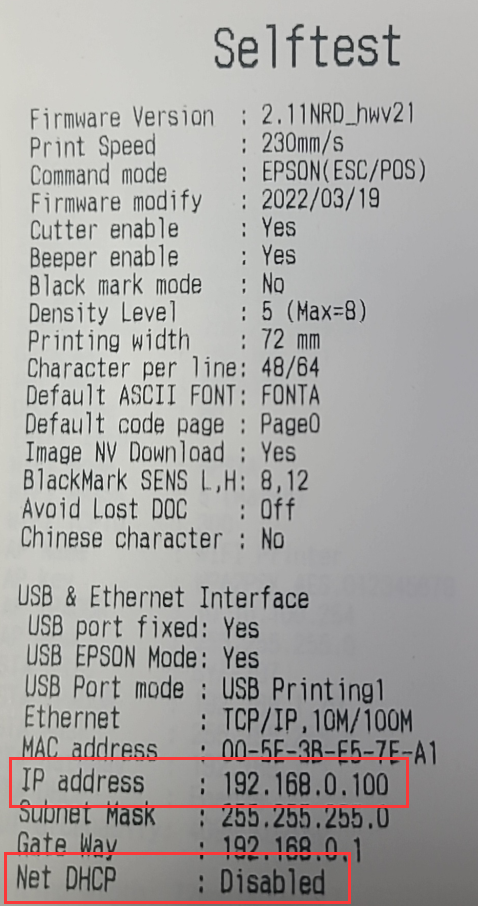 Demo video for adding a network printer in Loyverse: http://u.pc.cd/HpY7