The generation date of the scanned document can be found by this function.
Press the "TIME SET" hole by ejection pin or other tools to enter time setting mode.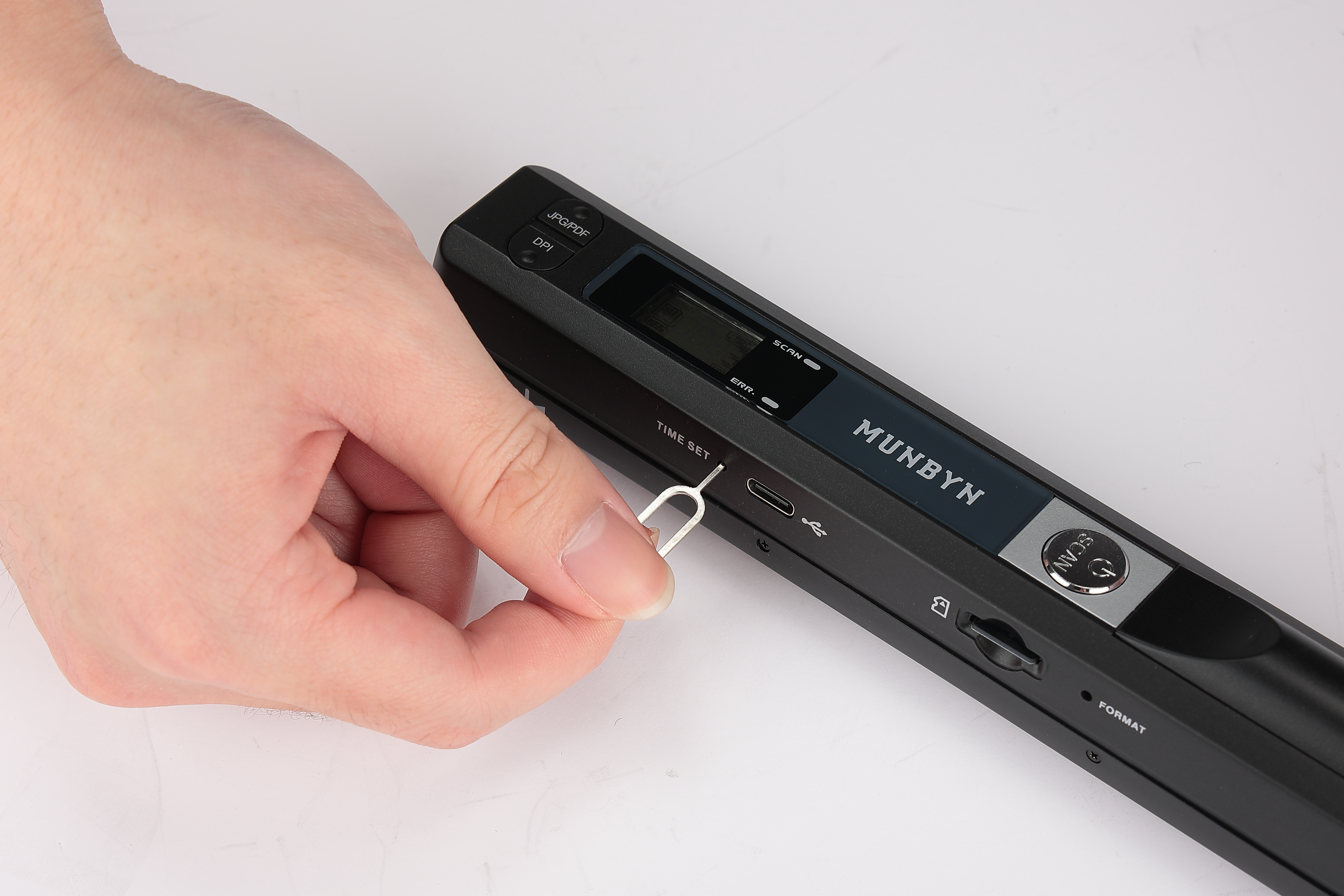 Figure 3-1 Press Time Set Hole
When "1xx" is displayed on LCD screen, press the "JPG/PDF" or "DPI" button to adjust.
Press the "SCAN" button to confirm and jump to the next mode settings on the LCD screen. 
The numbers meaning as follows:
1xx setting year
2xx setting month
3xx setting the date
4xx setting hours
5xx setting minutes
After setting all information, press "TIME SET" hole to exit.
Time Setting Tutorial Video Link: https://munbyn.biz/001t