Reason①: Your labels are loaded in upside down
Please ensure your labels are properly loaded. The print side is facing up.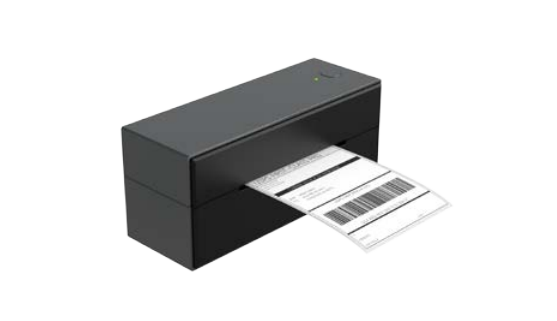 Reason②: Ensure your labels are "Direct Thermal" labels.
Reason③: Try to print out test page
-> Press the Feed Button (the top circular button) and hold it until blue light flashes once, then release. Printer will print a test page. If test print looks good, please try to print your label again.
Simplify your packaging process with shipping supplies. Label holders make it easy to identify and switch out labels without removing them from their protective backing. A postal scale ensures accurate and consistent measurements for postage, saving you time and money. And honeycomb paper provides cushioning and protection for fragile items during shipping. These small investments can make a big difference in upgrading your packaging game!