Mac driver download link: http://u.pc.cd/rutrtalK
(1) Open desired file (e.g. a PDF). Click "File" and choose "Print". Select "Show Details"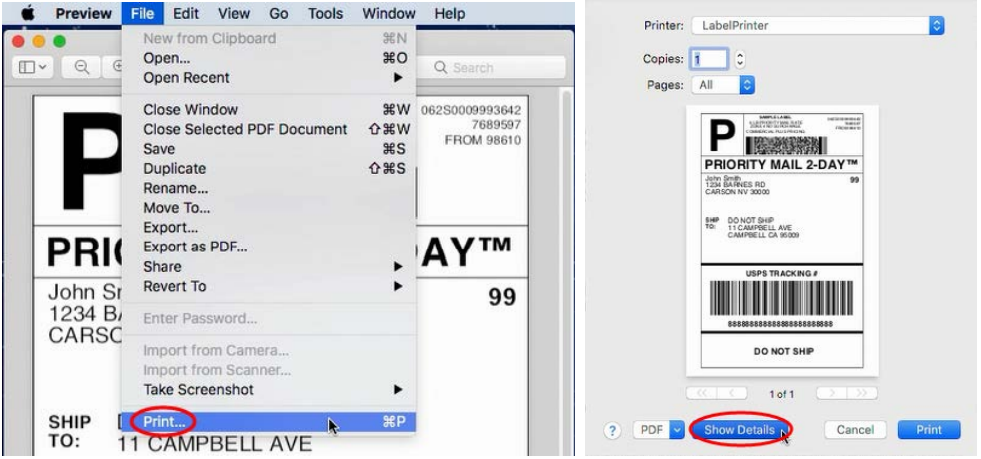 (2) Choose a paper size from "Paper Size".
If the size you need is not listed, then click "Manage Custom Sizes", input width and height, then click "OK".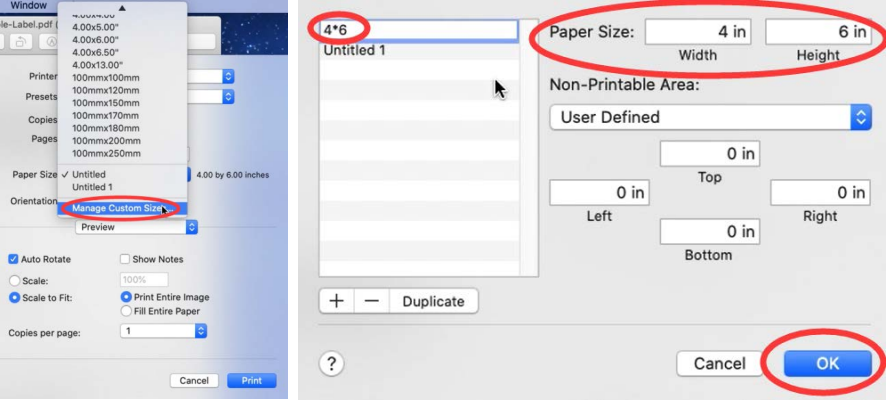 (3) Select "Printer Features" in "Preview", you can set up printer properties, such as "Media Tracking", "Darkness" and "Print speed".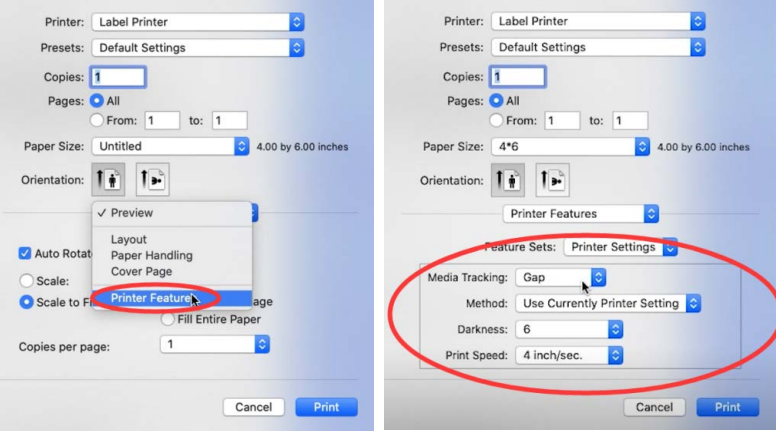 (4) Select a paper type in "Media Tracking". Choose from "Continuous", "Gap" or "Black Line".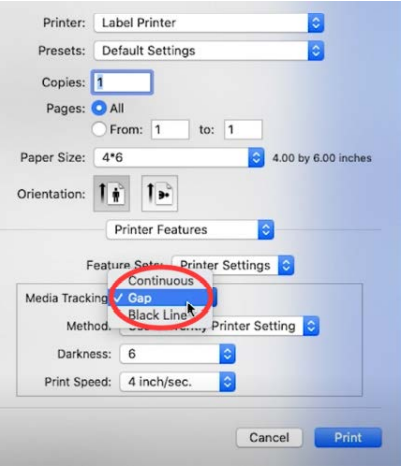 (5) You can change the printing speed and the Darkness of your printing (A larger number means higher Darkness)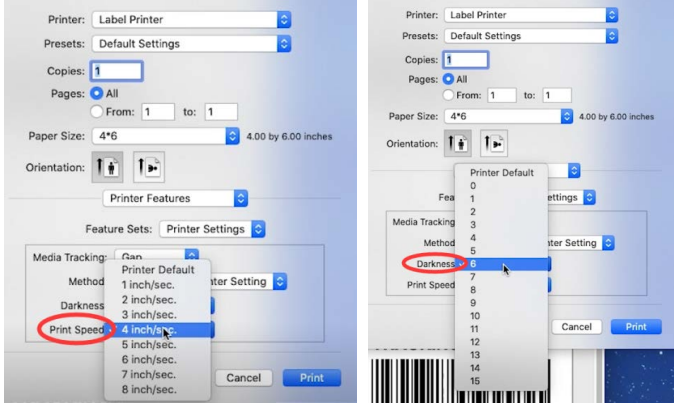 (6) After setup, click "Print"