There are a few ways to set a default label size for your Label printer.
Normally, you can use "Last Used Settings" shown below as a preset to print. The printer will remember the setting that was previously used.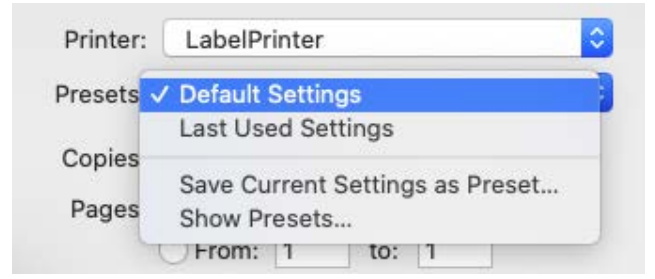 If this doesn't work for any reason, please follow these steps to set the default size for OS.
In the Print Prompt Window, under Paper Size, click on "Manage Custom Sizes".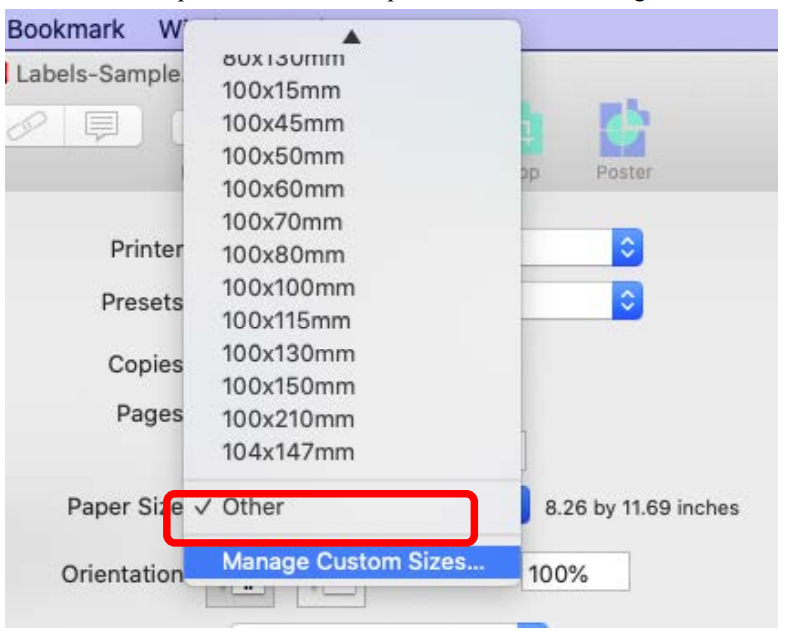 Click on "+" to add a new size.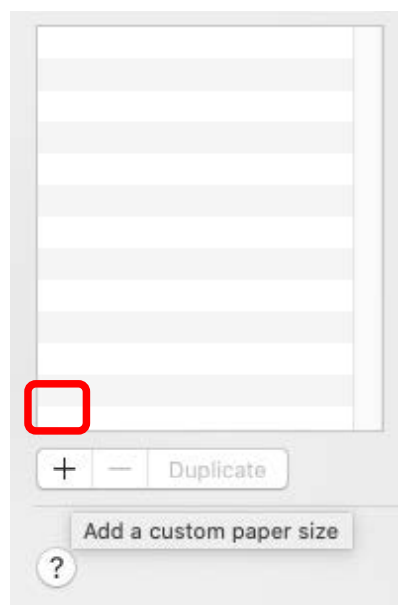 Create a new size with 4" x 6" dimensions. You may double-click on the left to rename this page or something similar.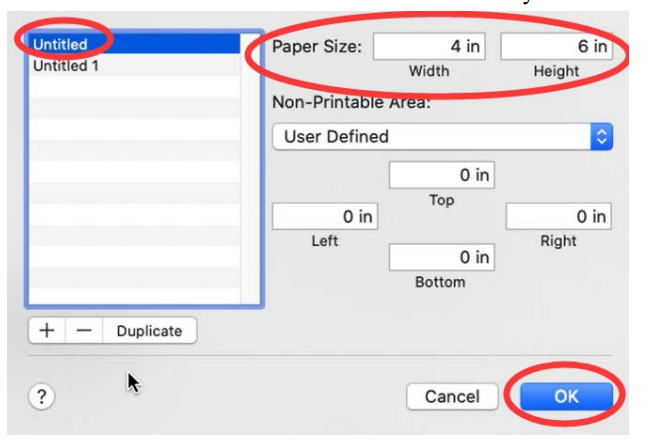 Please go to System Preferences -> Printers & Scanners -> Select Label Printer and set the default size.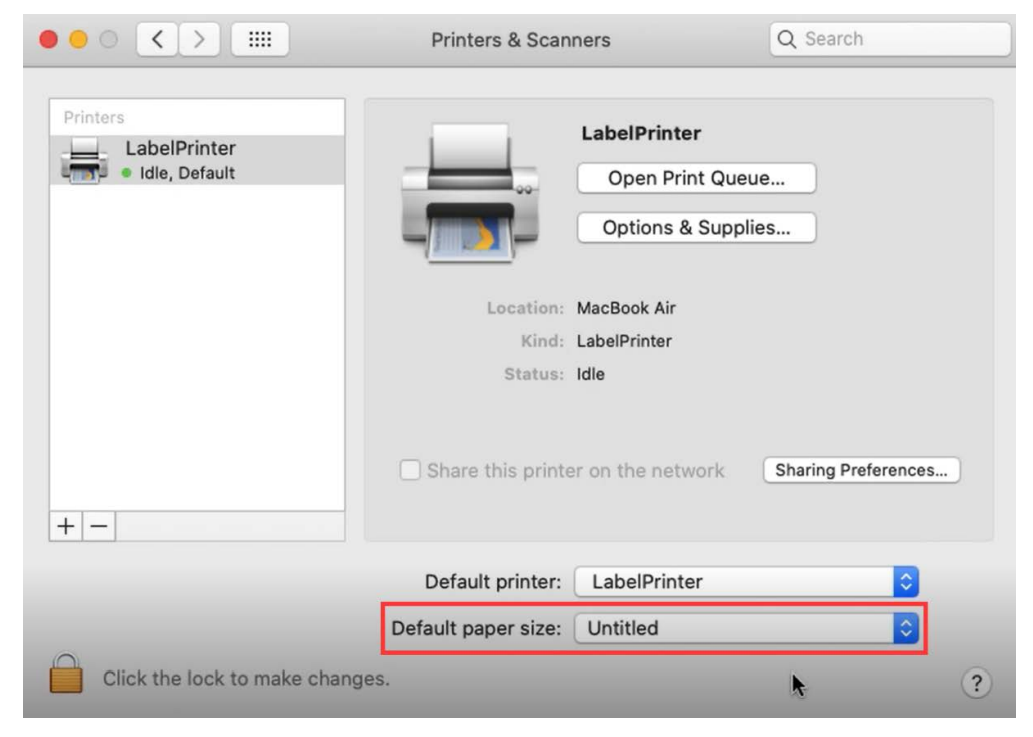 Optimize your business with our diverse range of thermal and shipping labels, ideal for everything from inventory management to product labeling. Our labels pair perfectly with any thermal printer, ensuring reliable performance. Furthermore, streamline your work with our innovative label conversion software. With the ability to convert 8.5x11 inch labels to 4x6, and compatibility with various thermal printers, this tool is designed to enhance efficiency.