1. Unable to print:
Please unplug and reconnect the cable, and keep the printer powered on.
The indicator light of the printer is on, indicating that the printer is turned on.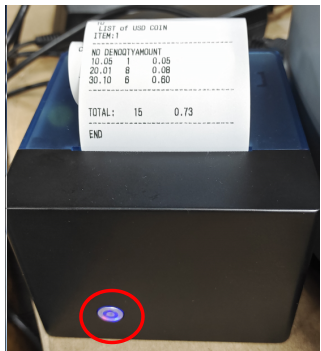 2. Printing garbled characters: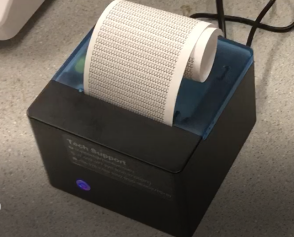 This means that the baud rates of the printer and the coin machine are inconsistent. The default baud rate of ITPP107 is 9600, the coin machine can change the baud rate by manual setting, and also change the baud rate to 9600.
Steps:
1. Press the C key and the 0 key at the same time, the lower right corner of the machine screen will show the baud rate.
2. Press the 1 key to modify the baud rate number to 96.
3. Press the SET key to save the setting.

You can connect the printer and the coin machine again, their baud rates are the same, and you can print the receipt normally.
Demo video:
Dear MUNBYN Customer, contact us for further assistance,
E-mail: support@munbyn.com
Whatsapp: +8618144898200