Notice
1. The label must be used with the label holder, the effect will be better. Without the use of the label holder, the label cannot be printed continuously, and the paper will become a crepe.
2. When setting the color of the template font, please use a dark color. Dark colors are good for printing.
3. If the printed pattern is in the opposite direction, please open the print settings and make adjustments as shown below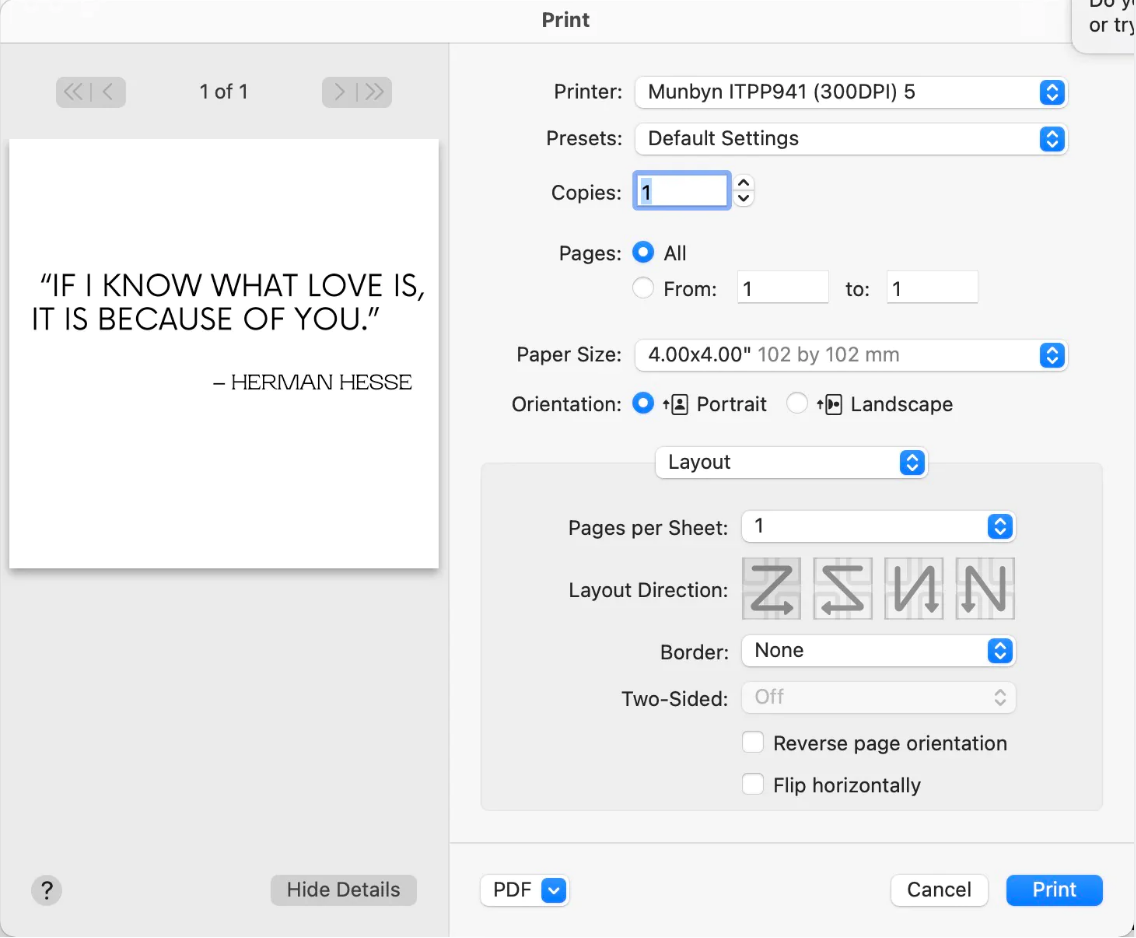 Step 1: Open: https://www.canva.com/ and log in

Step 2:
a. Click "Custom Size" on the home page, Set label size: 3 x 3 inches (single heart), 4 x 3 inches (double heart), Click on "Create a new design"

b. "Uploads" the label model, pulls the uploaded image into the design page, and adjusts the label model to be the same size as the design page

Step 3: You can choose your favorite pattern in "Elements", and "Text" to select the text you prefer. After the setting is completed, delete the label paper model, then click "Download". (Note: "Transparent background" should be checked when "Download")

Step 4: Using a printer, upload the saved pattern and set the size to be printed. After setting, you can print.
Tyle 1 Pattern Setting Video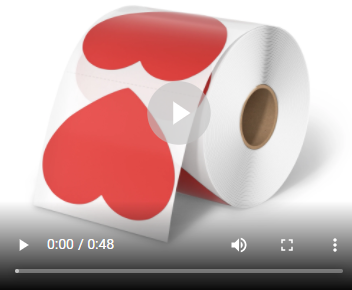 Tyle 2 Pattern Setting Video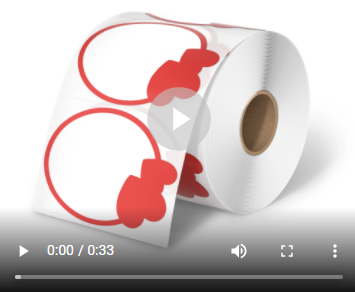 Type 1 (Size: 3*3 inch)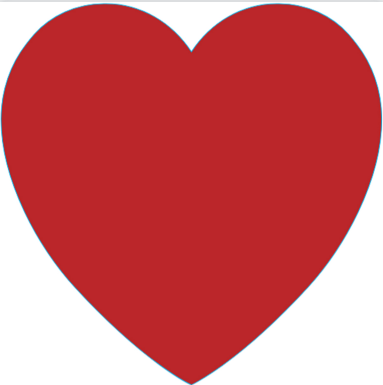 Type 2 (Size : 4*3 inch)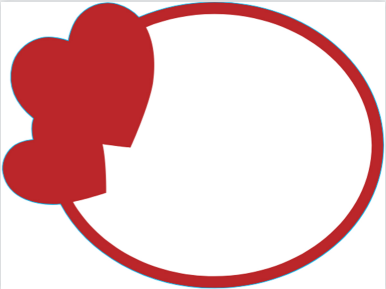 Simplify your packaging process with shipping supplies.
Label holders
make it easy to identify and switch out labels without removing them from their protective backing. A
postal scale
ensures accurate and consistent measurements for postage, saving you time and money. And
honeycomb paper
provides cushioning and protection for fragile items during shipping. These small investments can make a big difference in upgrading your packaging game!