1)Install the thermal paper correctly according to the size.
2)Press and hold the power button for 2 seconds to turn on the printer.

3)Search [PeriPage] and download PeriPage App in the mobile app store.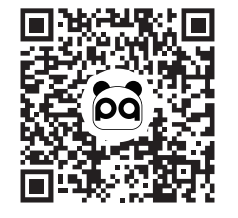 4)Turn on the Bluetooth function on your phone, open the App, and search for the connected printer according to the prompts in the App.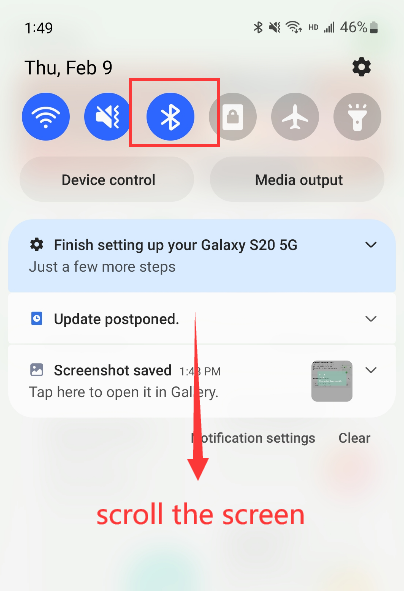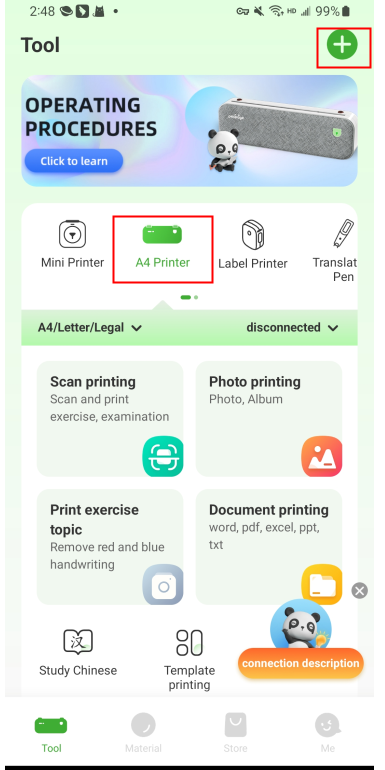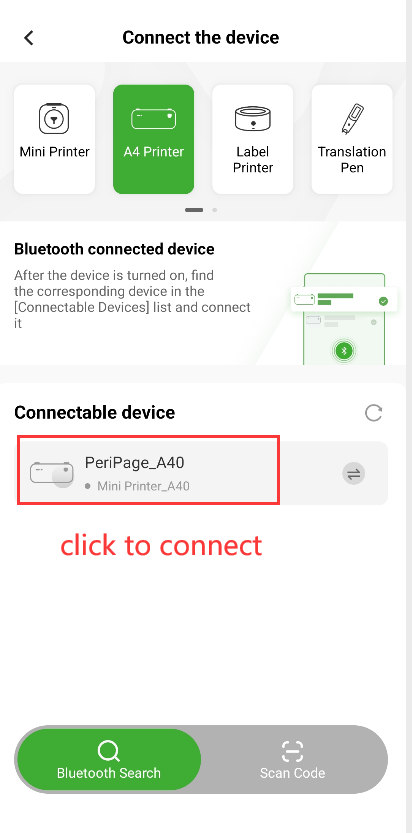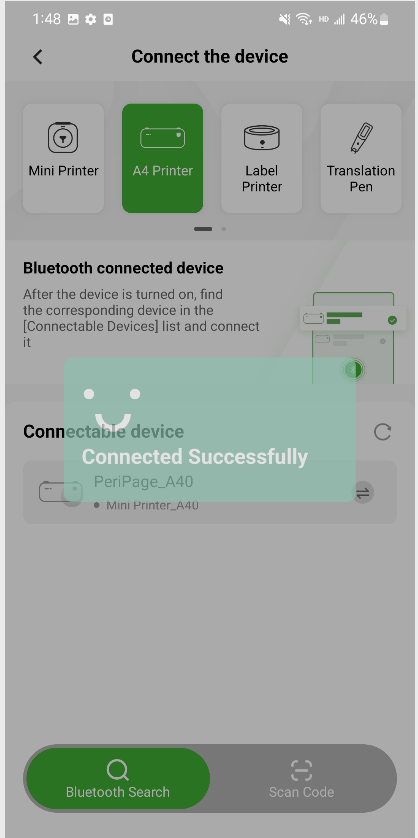 Or double click the power button to print the QR code, and scan the code with the App to connect to the printer. (Note: Don't connect printer in the mobile phone Bluetooth settings.)
5)Printing size change: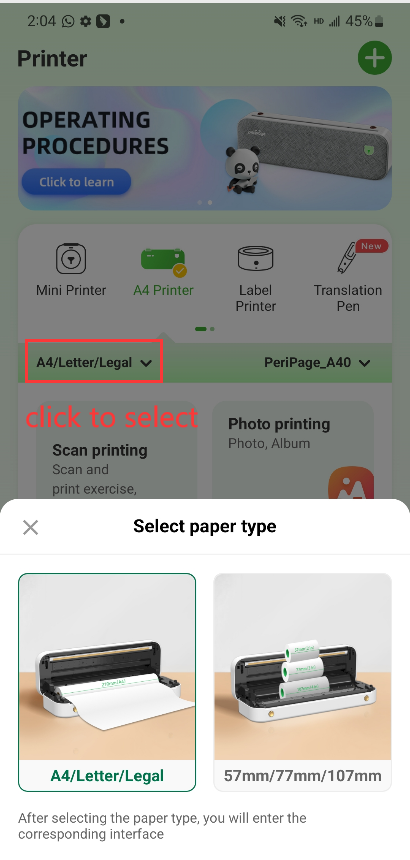 6)Print according to the printing guidelines of the APP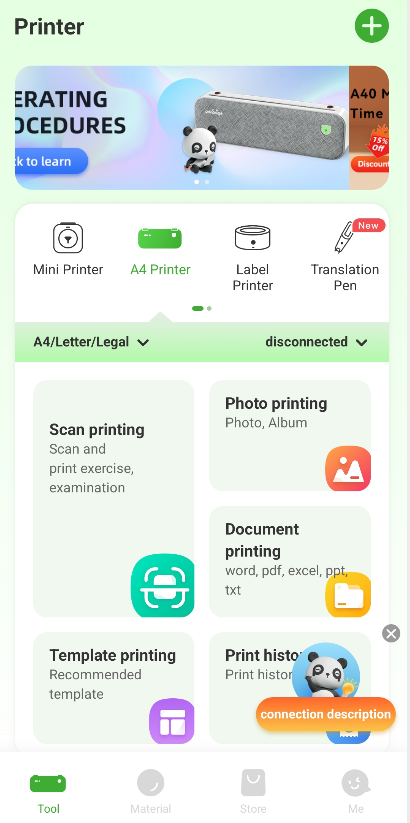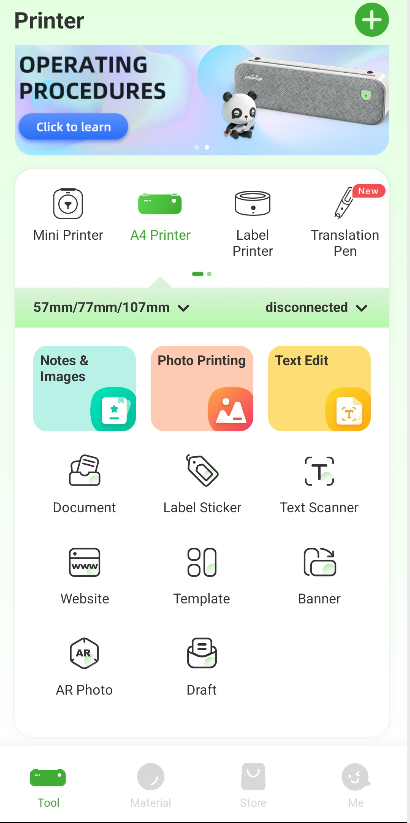 Demo video:http://u.pc.cd/B8M