There are several conditions to make the CE0/E10/E72/E82 Error happened.
1) The banknote is damaged with different ways such as lack of corner, tape, hole, tear and folded. As shown in the following picture, it is not recommended to count this kind of bills.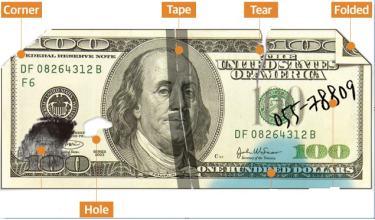 2) The banknote entrance is so small that the banknote cannot pass through it smoothly. In this case, you need to fine tune the screw by rotating it clockwise according to the section
3) If the banknote guide plate is not placed, the banknote enters the IMC05 from the edge or the banknote is placed into the hopper at a large angle. When the machine turns on the DD detection function, the machine will report an error E82.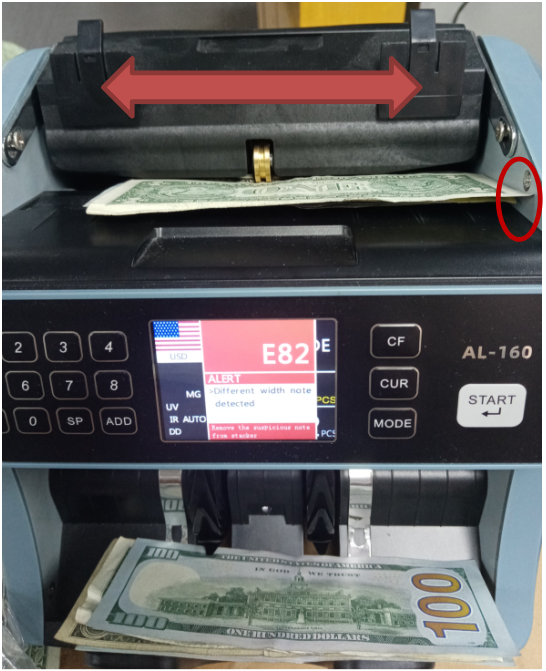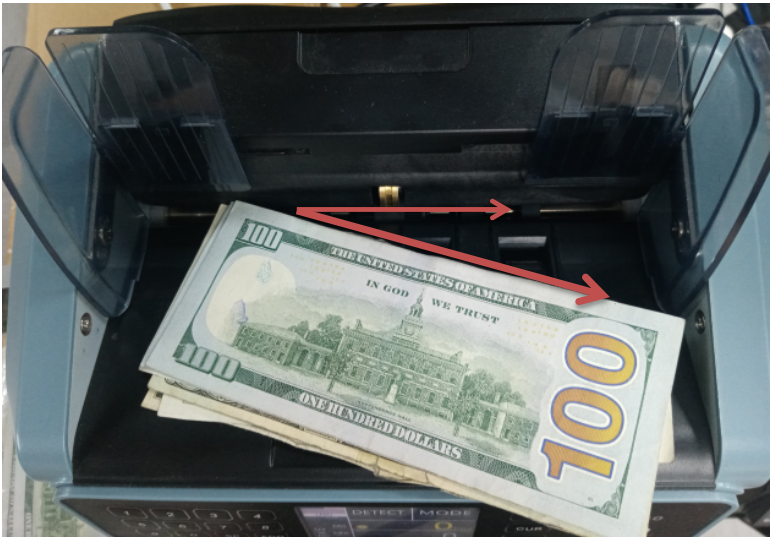 Dear MUNBYN Customer, contact us for further assistance,
E-mail: support@munbyn.com
Whatsapp: +8618144898200