A: The display brightness might be set too low. Use the power mode menu to adjust the brightness.
Use the battery icon Power mode menu.
Touch the Battery icon in the Notification area of the taskbar.
The Power mode menu pops up.
Touch the Brightnesstile in the lower left corner. Touch it until you get the brightness you want.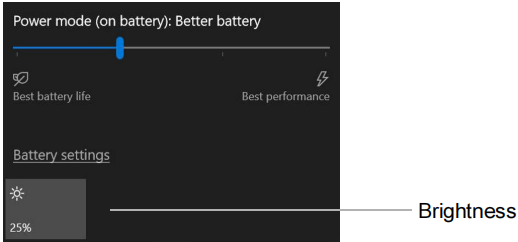 Use the Display menu to make adjustments.
You can also access the Settings menu, touch the System icon, and use the Display menu to adjust the brightness.
Move the brightness slider to the desired level.
You can also let the tablet adjust brightness automatically by turning on Change brightness automatically when lighting changes.