A: Can be set in the menu display settings and in the multifunction bar.
Touch the Start icon and the Settings icon, above it.
Touch System. The System menu appears.
Make sure that the Display is selected in the left pane.
Turn on the Rotation lock button under Orientation.
The screen will not rotate the display until you turn this button off.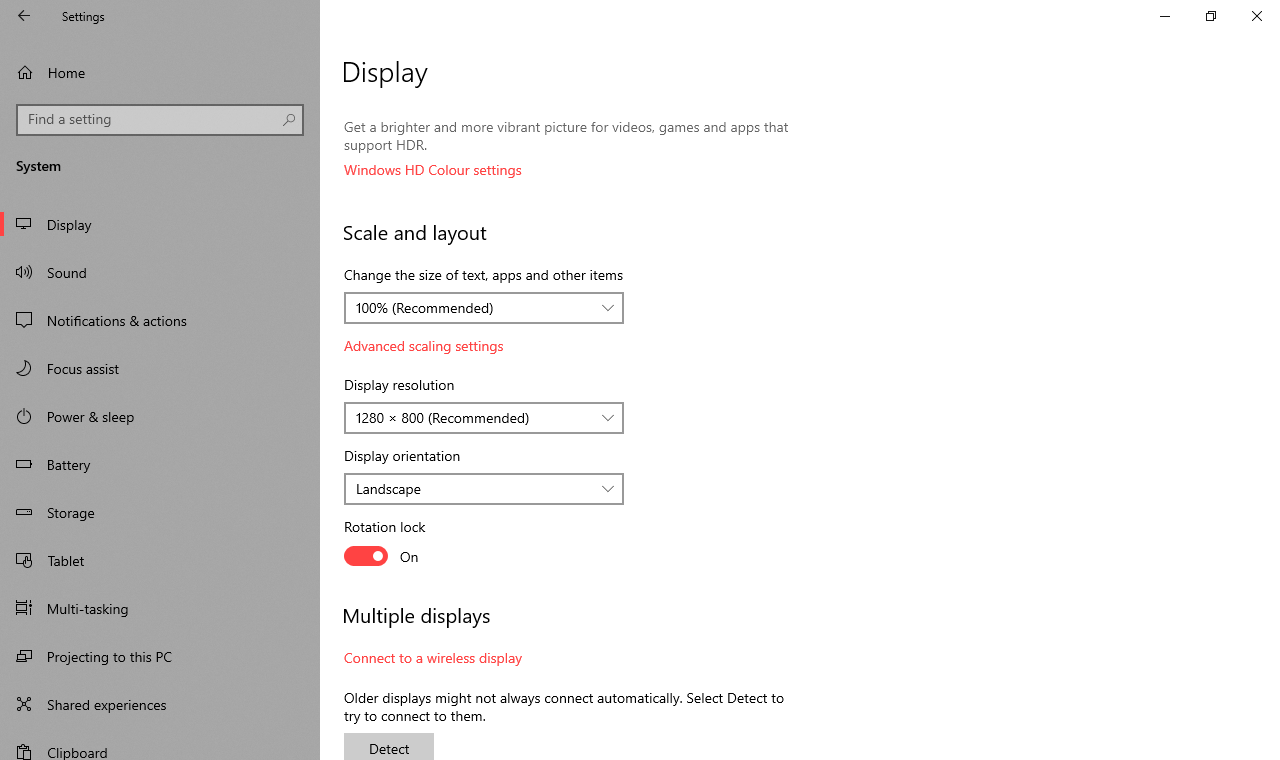 Tips:If you need to select the screen automatically, adjust the Rotation lock to Off