A: Please switch the Decode mode in the scan app and select AUTO.
Go to Keyboardemulatorapp.
Touch AppSetting > Data Format>Select default.
Please rescan the barcode when finished.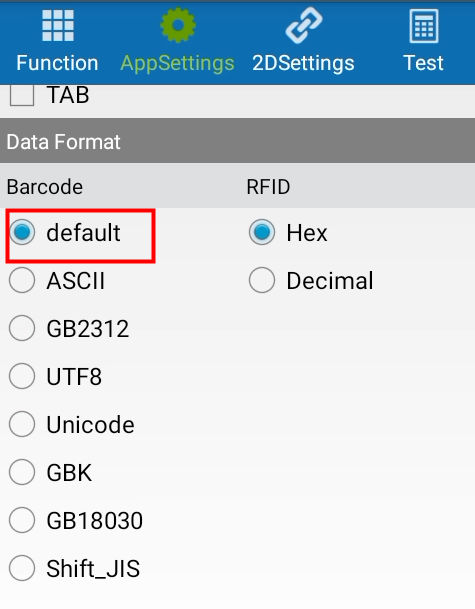 Figure 3- 8 Select Decode mode
Note: The exact encoding format depends on the data in the barcode. If your barcode contains Korean, Japanese, or French, please select UTF-8. If the barcode includes special characters, please choose ASCll.