Notice: The Bluetooth connection is only suitable for the Bluetooth printer ITPP047USEB and
ITPP047P-USEB. The machine model can be viewed from the label at the bottom of the machine.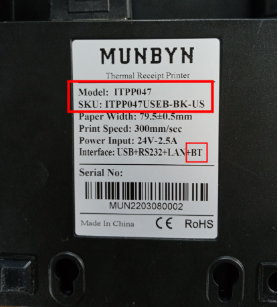 1. Connecting to the EMLabel App
1.1 Download and open the EMlabel APP at the link: http://u.pc.cd/jOictalK
1.2 Select "Thermal".
1.3 If you have not turned on Bluetooth, it will remind you to turn on Bluetooth, please select "Allow".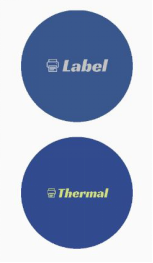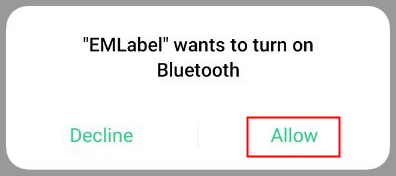 1.4 As shown in the figure below, click the blue button on the left, and then select the corresponding Bluetooth mac option according to the Bluetooth mac on the printer self-check page.
Note: After shutting down, press and hold the feed button and then turn it on. After hearing a beep of bi, release the feed button, and the printer will print a self-check page, which records all the information of the printer including the Bluetooth name and PIN.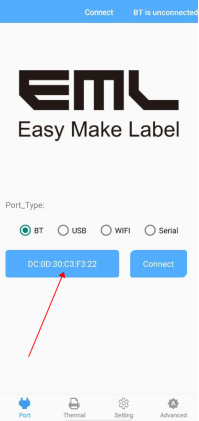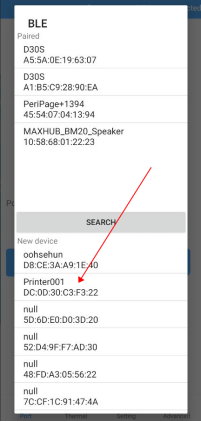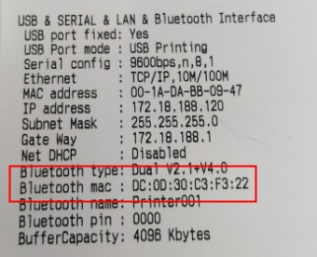 1.5 After returning to the main interface, click the "Connect" button.
1.6 The system will prompt you to enter the password, enter the password 0000 or 1234, you can connect to the printer's Bluetooth.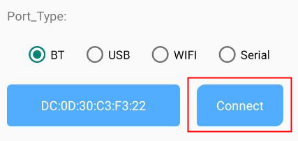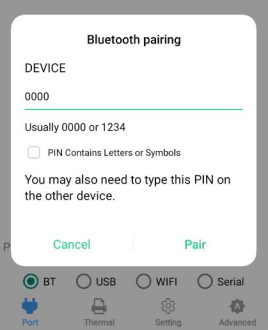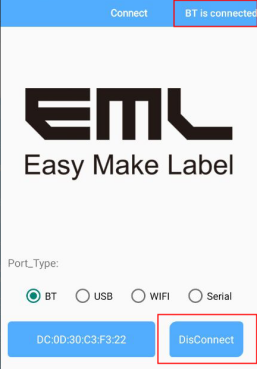 Demo video:http://u.pc.cd/zWa
2. Connecting to the Other POS Software (Limited to Epson Printer Model)
notice:The ITPP047P-USEB is turned on by default in Epson mode, and there is no need to change the Bluetooth name of the printer. It can directly connect to the POS software that needs to be adapted to the Epson printer.
2.1 Turn on Epson Mode
(1)connect the printer and Windows computer with USB, and make sure the printer is turned on.
(2)Download this test tool: munbyn.biz/tool51
(3)Follow the picture tutorial, open test tool5.1, and turn the printer on to Epson mode (Advanced-EPSON Mode-on-Setting)
Note: Click Setting and hear a beep sound, it means the operation is successful.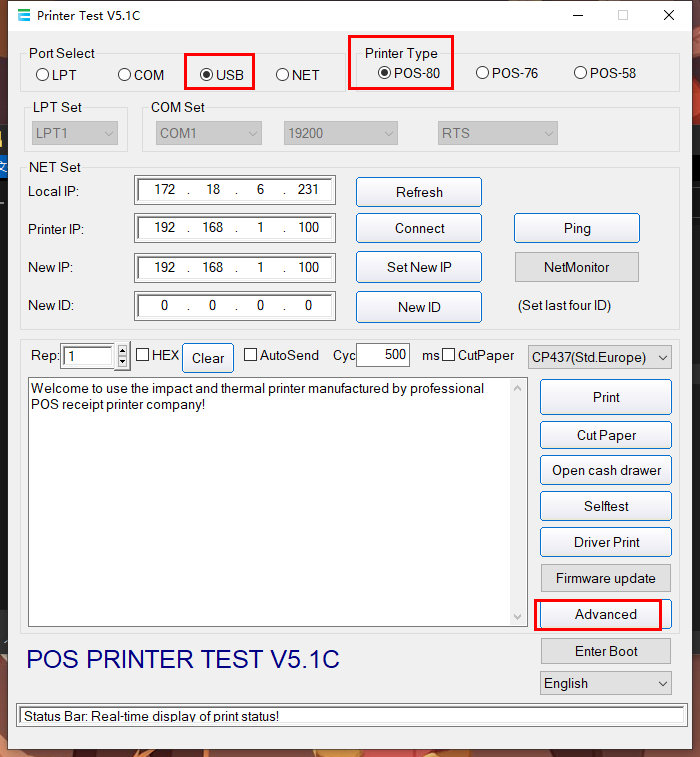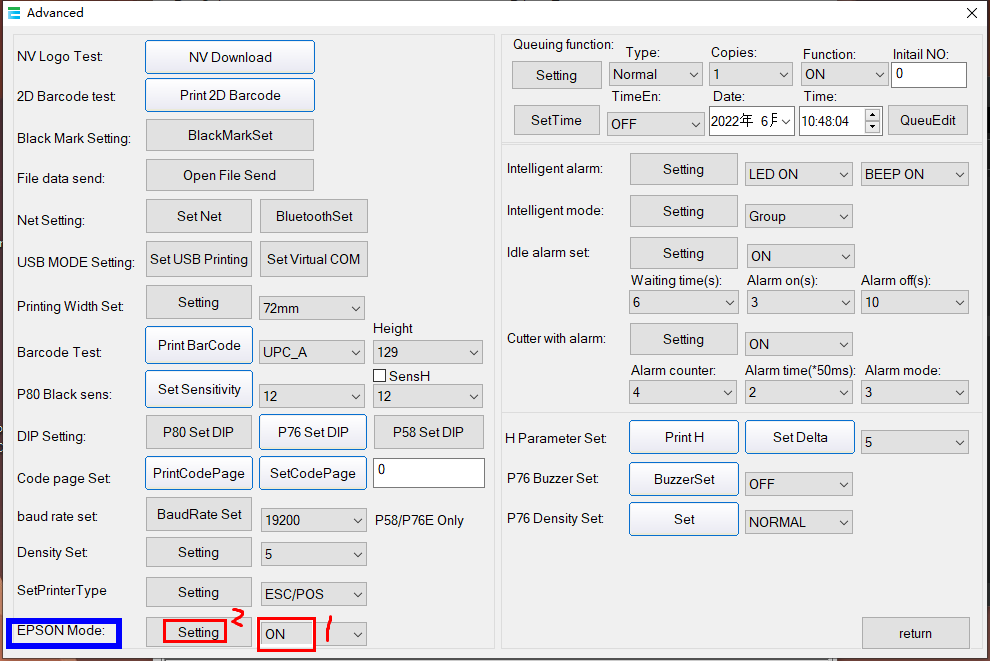 2.2 Modify the Bluetooth Name to TM-m30
(1) Use a USB cable to connect the printer and Windows computer;
(2) Open test tool5.1, click Advanced----Net Setting----Bluetooth Set----change the name to TM-m30----Setting---hear a beep sound.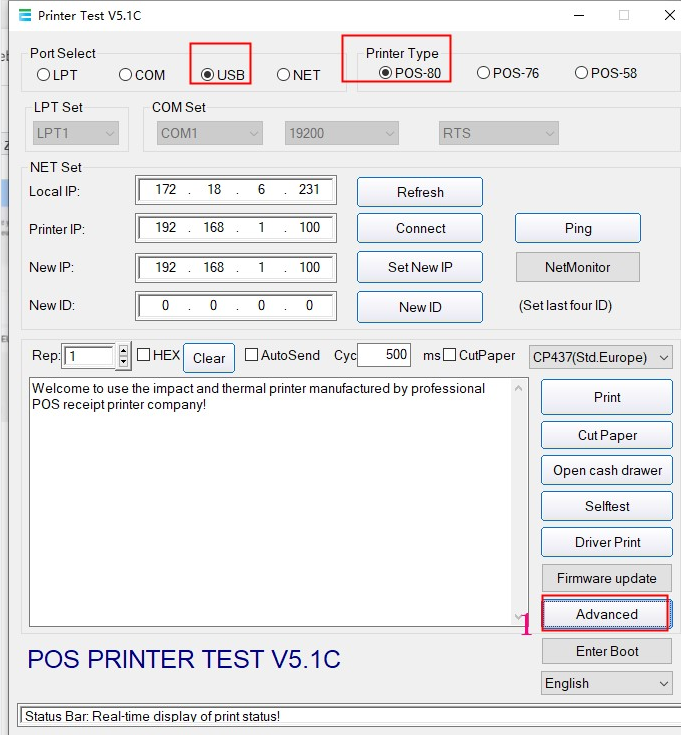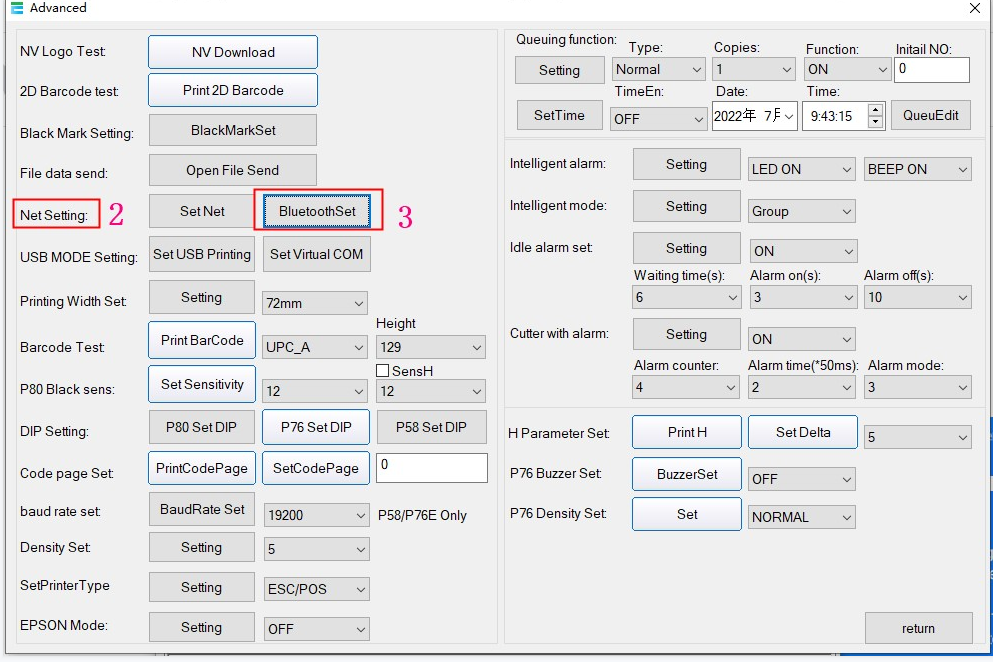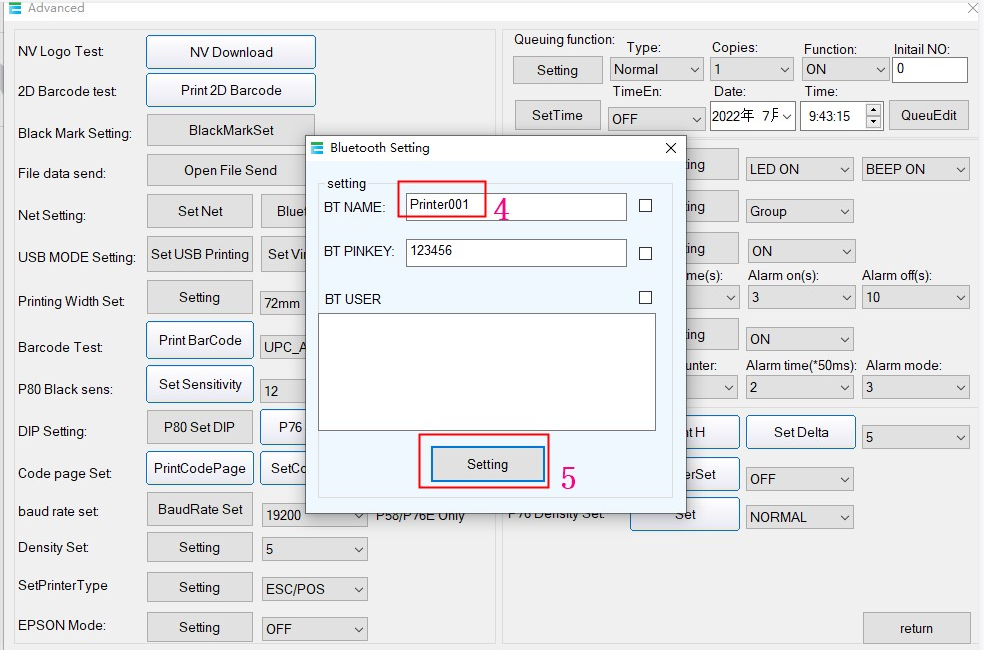 (3) Print the self-test page to see if the Bluetooth name is changed: How to print the self-test page: turn off the printer power switch, long press the feed button and turn on the switch, hear a beep, release the feed button.
Dear MUNBYN Customer, contact us for further assistance,
E-mail: support@munbyn.com
Whatsapp: +8618144898200