A: There are two reasons for this problem.
Please check that the corresponding card slot is correctly inserted.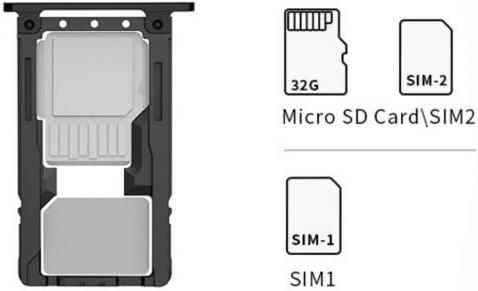 Figure 4- 5 Diagram of the card slots
Insert the SIM card into the SIM card slot on the back of the IPDA086, press flat and lock the SIM card clasp, reboot the IPDA086 when finished.
2.IPDA086 is not supported in the region's vendor bands
You may not be able to connect to the service provider's network support in your area. If you are still unable to resolve the problem after performing the previous steps, please contact the after-sales technical team to help you with a SIM card network service check.