A: There are two reasons for this problem.
1). The scanning process is stuck.
Please restore the scan head, after restoration, the scanning app will restart to solve the stuck problem.
1. Go to Keyboardemulator App

2. Tap AppSettings

> Slide to the bottom > click Factory data reset.
3. Waiting for Reset.
4. Press the scan again when finished to test.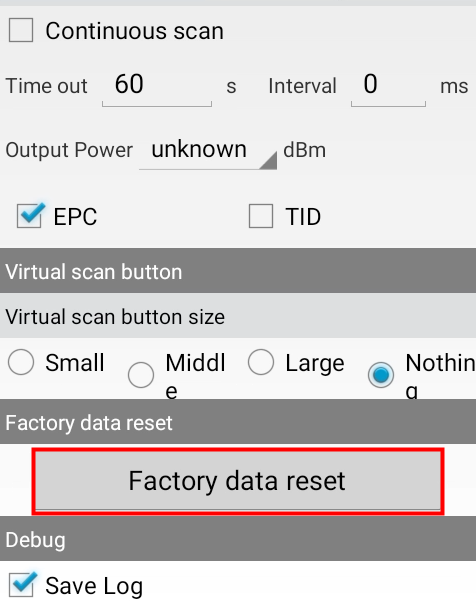 Figure 3- 4 Reset Configuration
2) Scanning head damaged.
If the light still does not come out after the previous 1) steps.
Please contact the technical team for support.