Notice:
a) This connection method currently applies to:
1. ITPP047 USB+LAN+Bluetooth model;
2. ITPP047 WiFi model;
You can check the model of the machine by looking at the label on the bottom of the machine.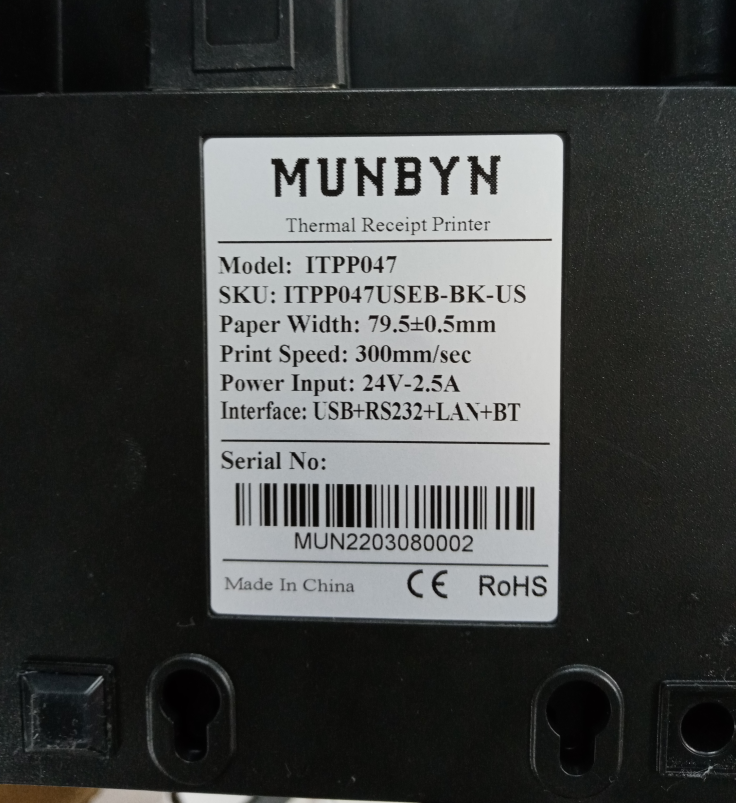 b) A square register device can only be connected to one receipt printer of MUNBYN.
(1)Open 'Printer Test V5.1C' and click on 'Advanced'.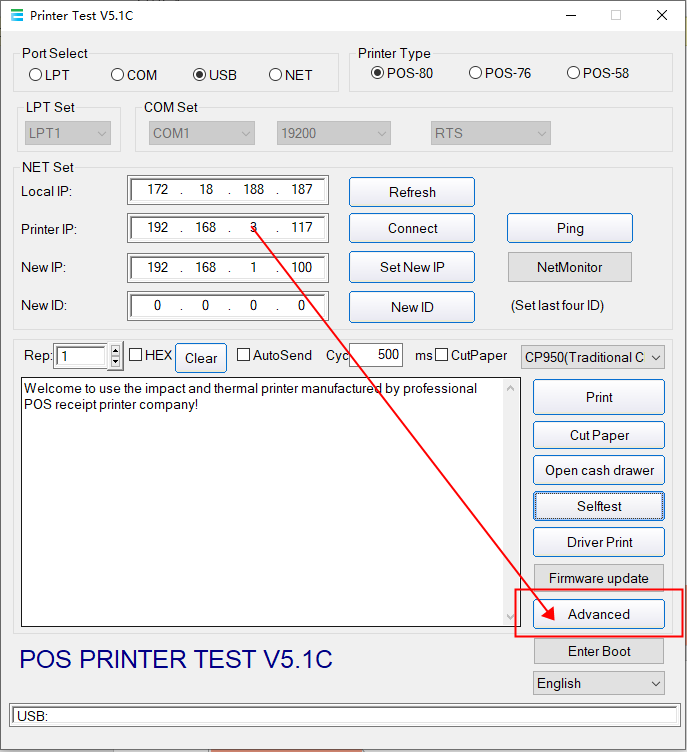 (2)Switch 'EPSON mode' to 'ON', and then click 'Setting' to complete the setting.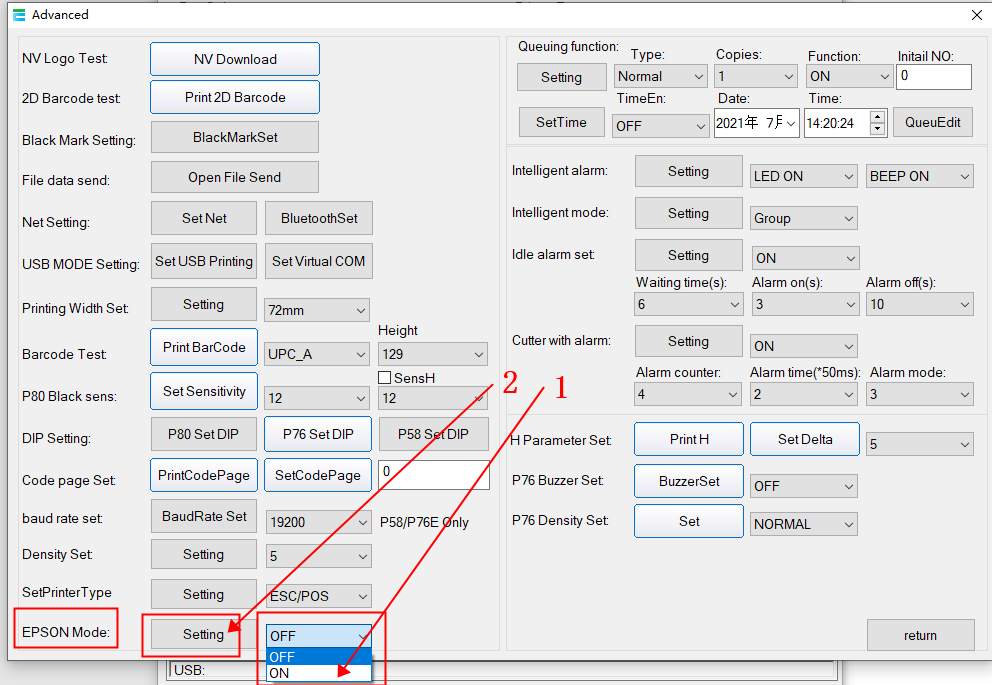 Notice: Click setting and hear a beep sound, which means the opening is successful.
(3)Connect Square Register and printer, and click "Settings".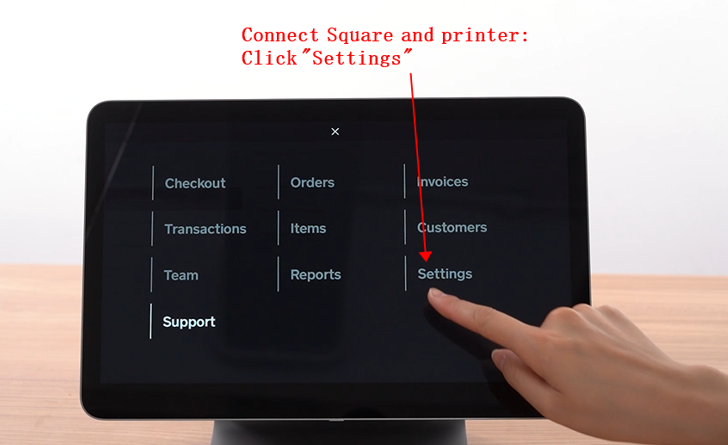 (4)Click "Hardware" & "Printers".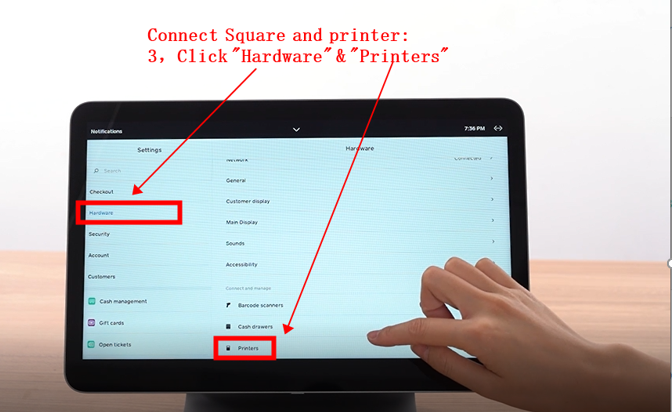 (5)Click "Create printer station"->"Select printer"->"Epson TM-m30 002"->"Print test".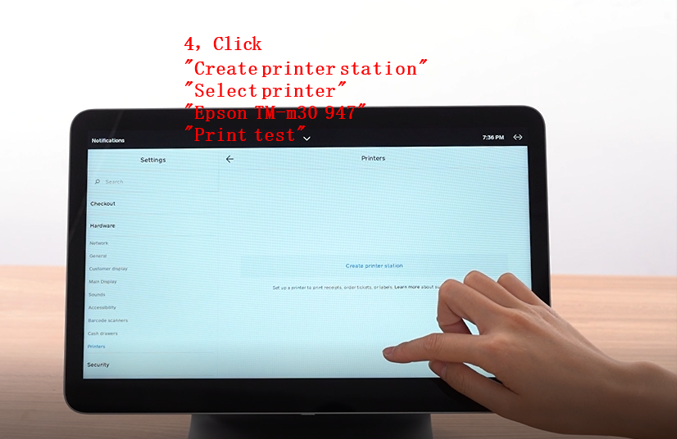 (6)Print test paper.
(7)Customize the name for this printer.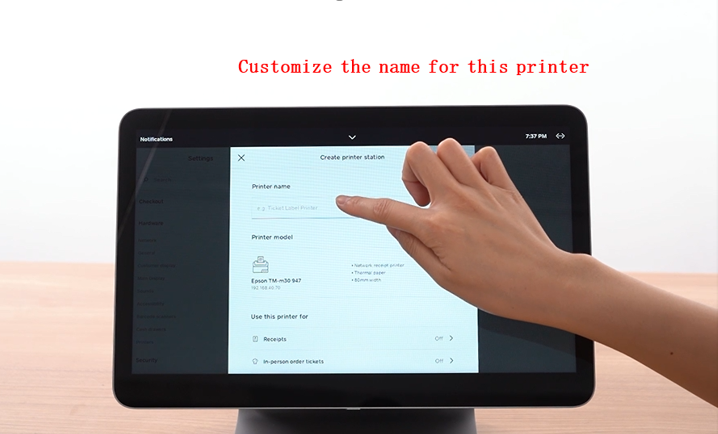 (8)Click "Receipts" -> "ON" -> "Save".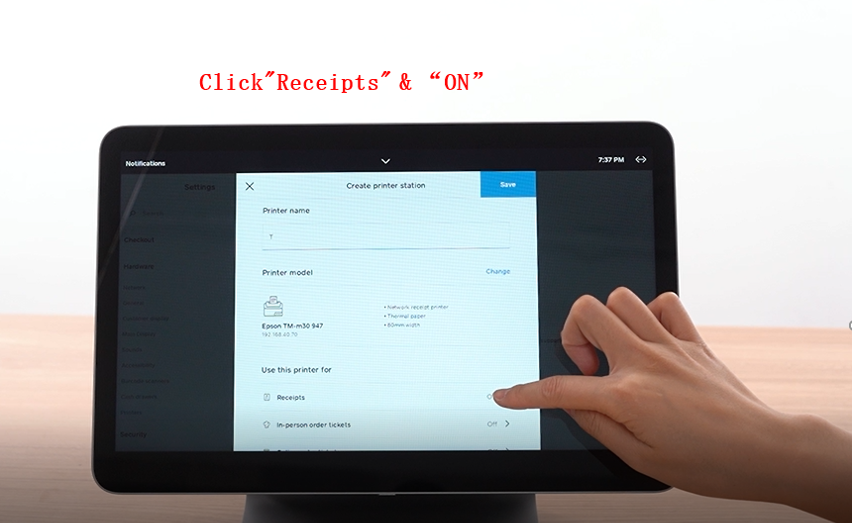 (9)Create your order on Square Register.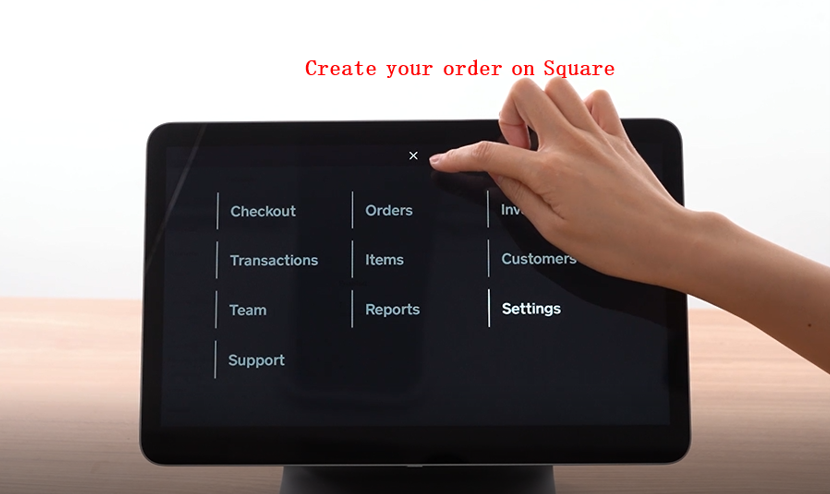 (10)Get the receipts.