Notice:
a) This connection method currently applies to:
1. ITPP047 USB+LAN two-interface model;
2. ITPP047 WiFi model;
You can check the model of the machine by looking at the label on the bottom of the machine.

b) A square register device can only be connected to one receipt printer of MUNBYN.
c)The installation method also applies to the connection between the printer and the Square APP installed on the iPad.
1. Turn on Epson Mode
Notice: If you purchased the printer ITPP047P with Epson mode turned on by default, then this step can be skipped.
(1)connect the printer and Windows computer with USB, and make sure the printer is turned on.
(2)Download this test tool: munbyn.biz/tool51
(3)Follow the picture tutorial, open test tool5.1, and turn the printer on to Epson mode (Advanced-EPSON Mode-on-Setting)
Note: Click Setting and hear a beep sound, it means the operation is successful.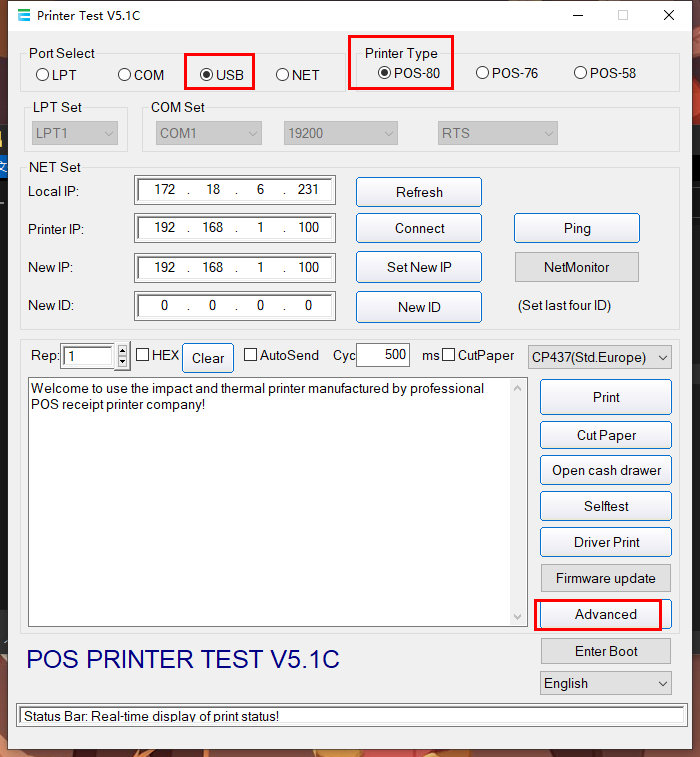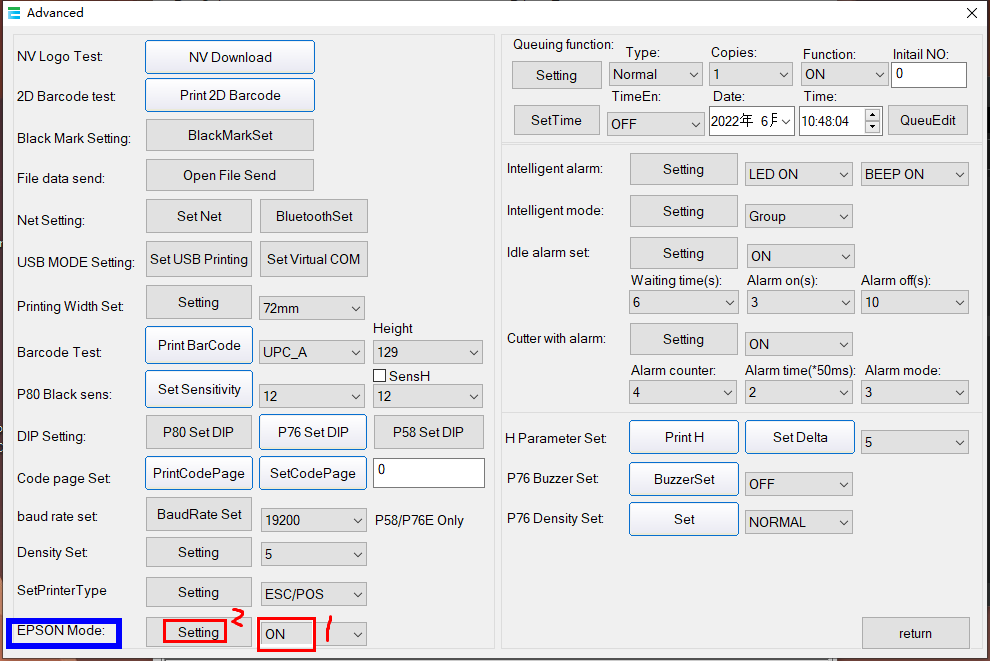 2.Change the printer name to TM-m30
(2) Use a network cable to connect the printer and the computer to the same router, and then use the test tool: munbyn.biz/tool51
to switch the 'Net DHCP' on according to the steps in the figure below.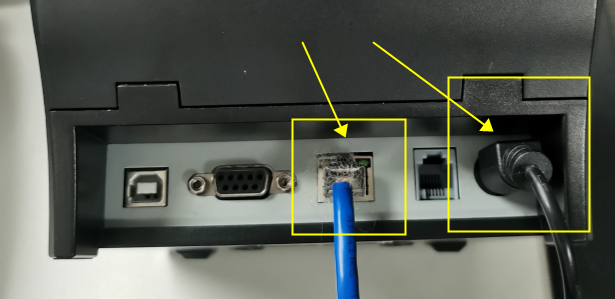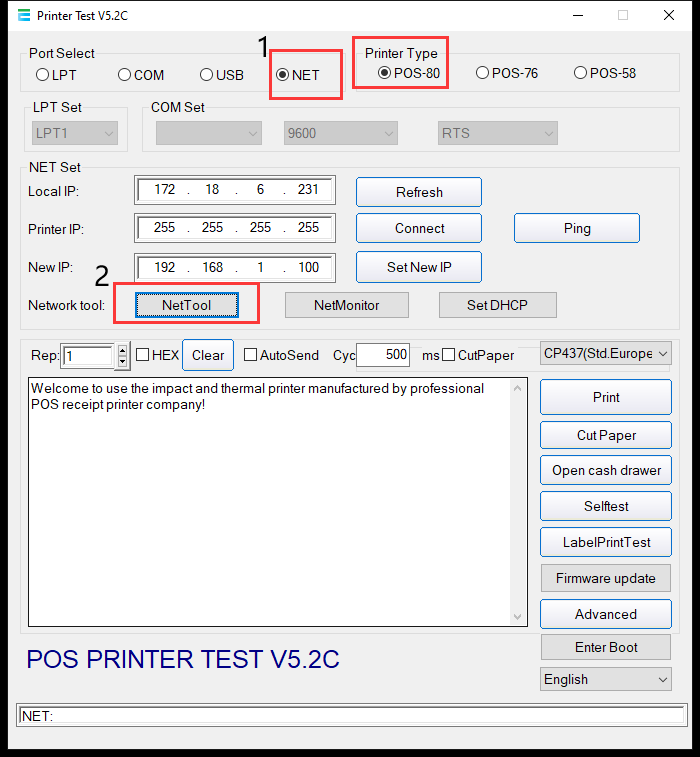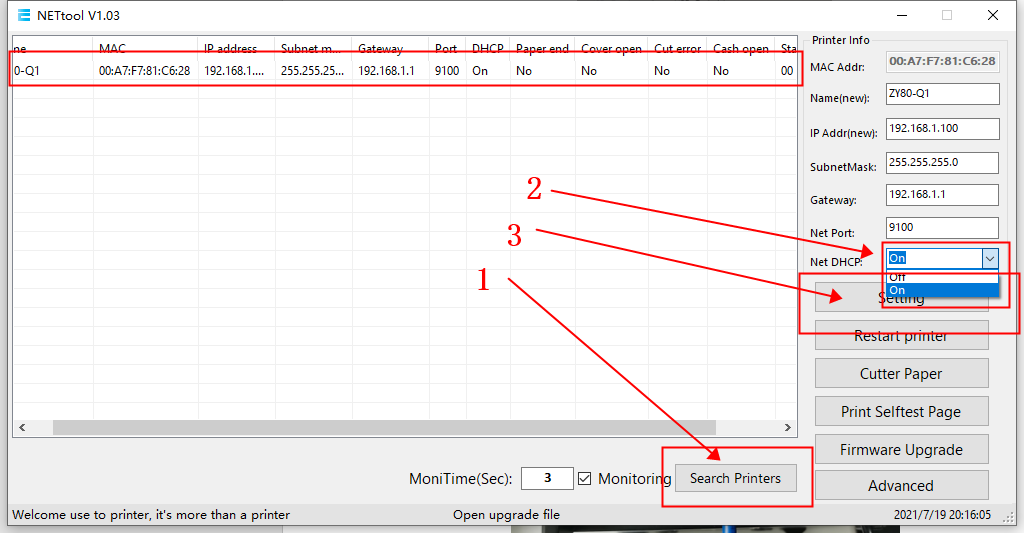 (3)Change the Name(new) to TM-m30 according to the figure below.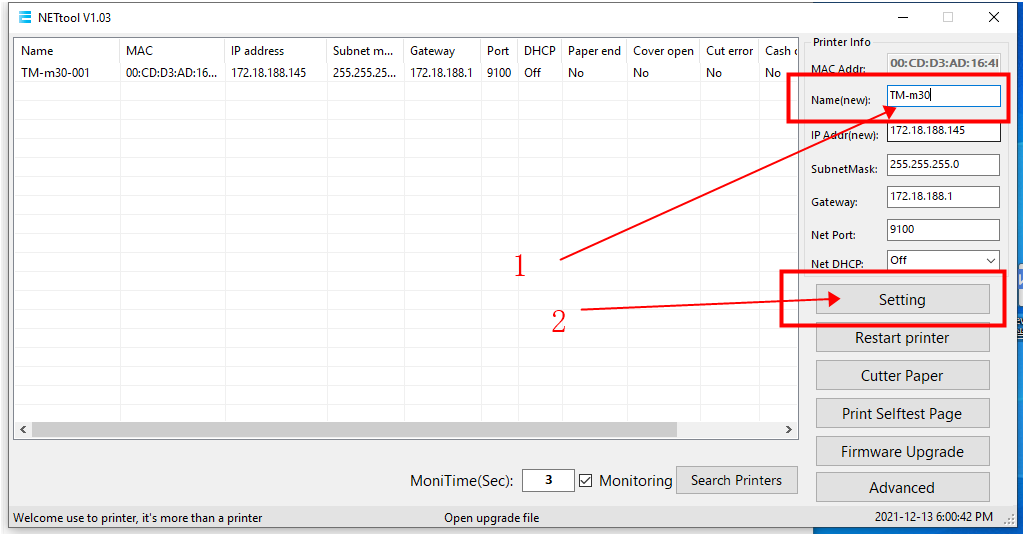 3. Connect Square Register and Printer
(1)Connect Square Register and printer, and click "Settings".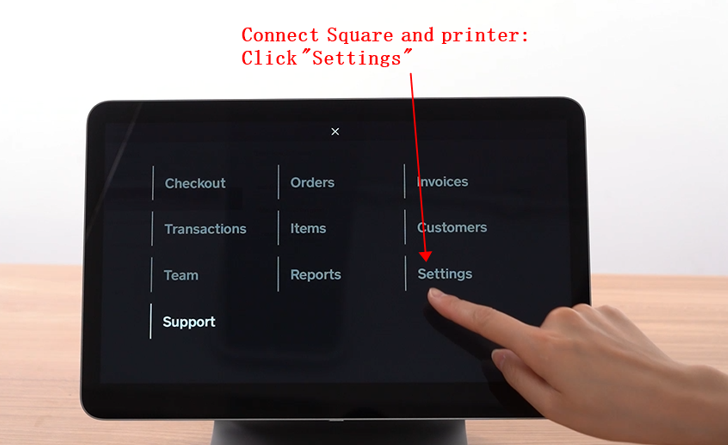 (2)Click "Tours and Tutorials".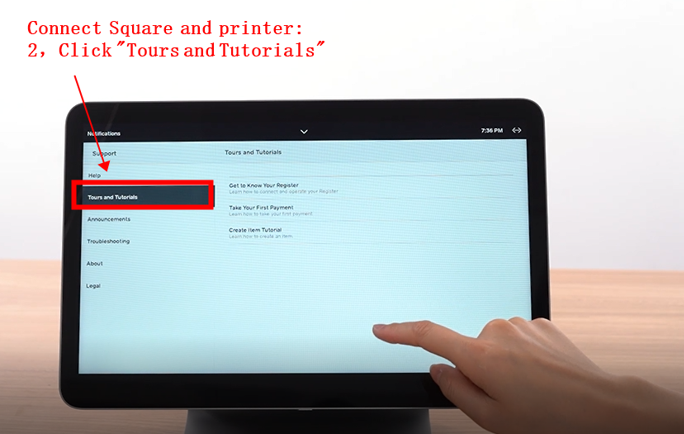 (3)Click "Hardware" & "Printers".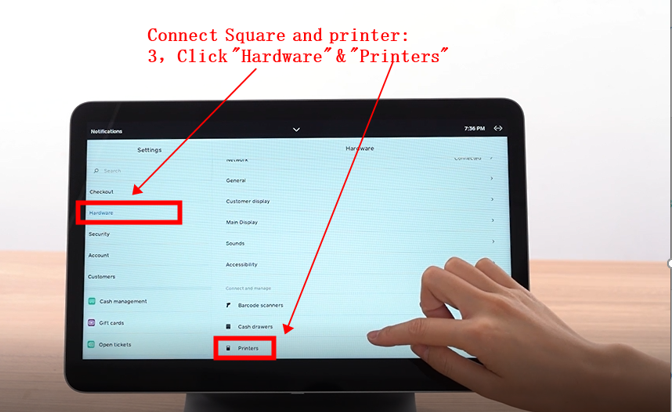 (4)Click "Create printer station"->"Select printer"->"Epson TM-m30 947"->"Print test".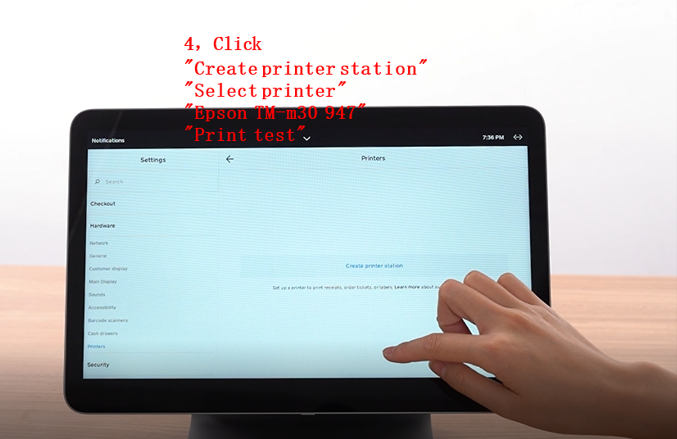 (5)Print test paper.
(6)Customize the name for this printer.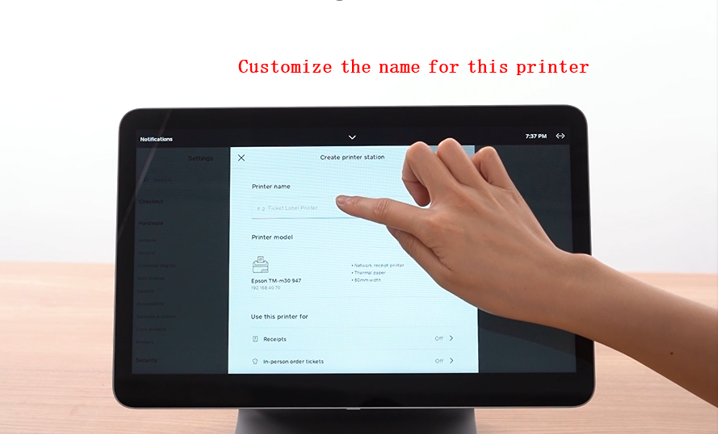 (7)Click "Receipts" -> "ON" -> "Save".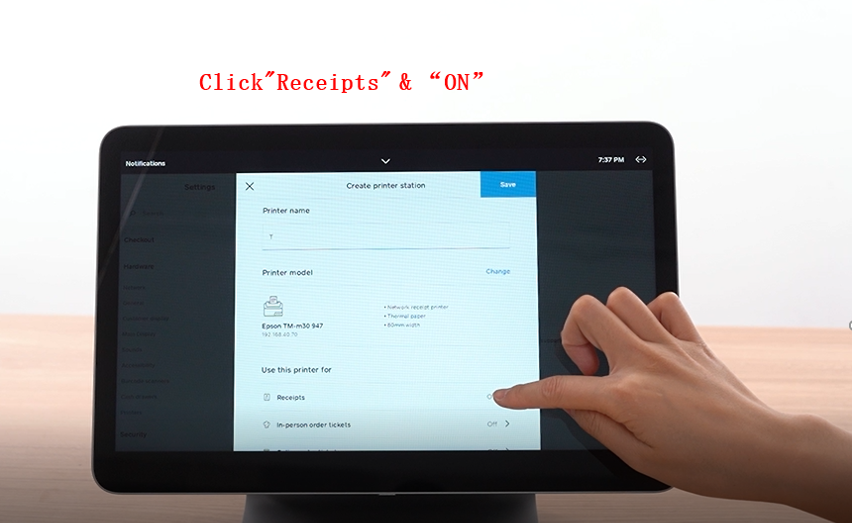 (8)Create your order on Square Register.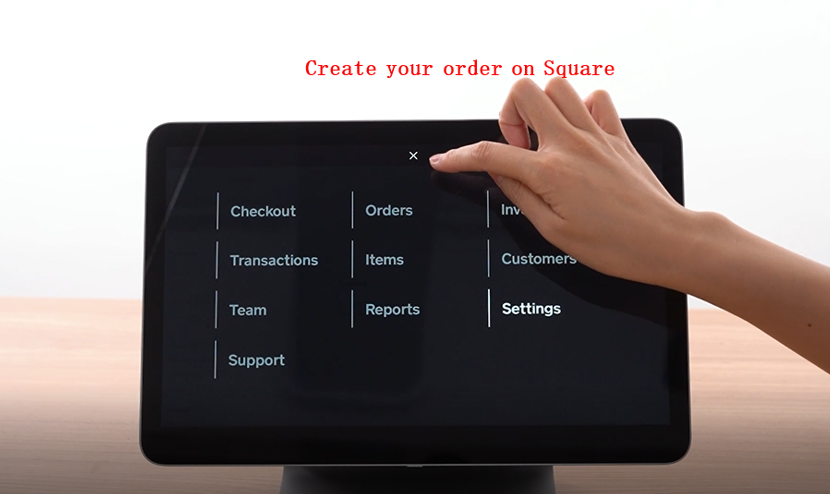 (9)Get the receipts.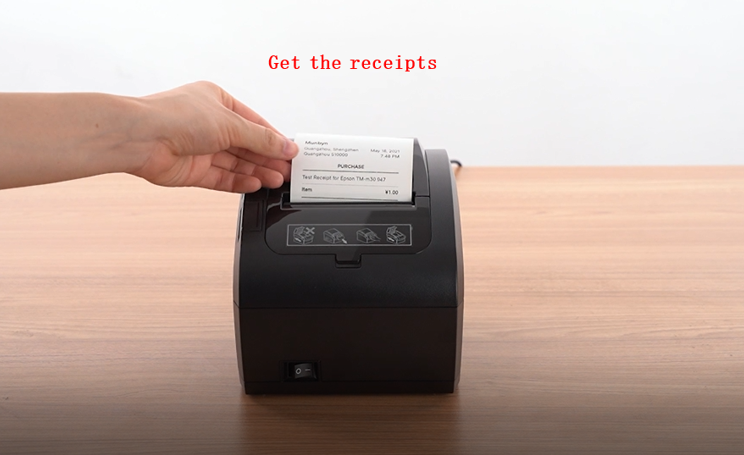 Demo video: http://munbyn.biz/squarevideo