Note: To use the ITPP047 in a Linux/Raspberry Pi environment, you need to install this printer driver in advance.
1. Before Installing the Linux /Raspberry Pi Printer
The computer is connected to the wireless router. Please see the below picture.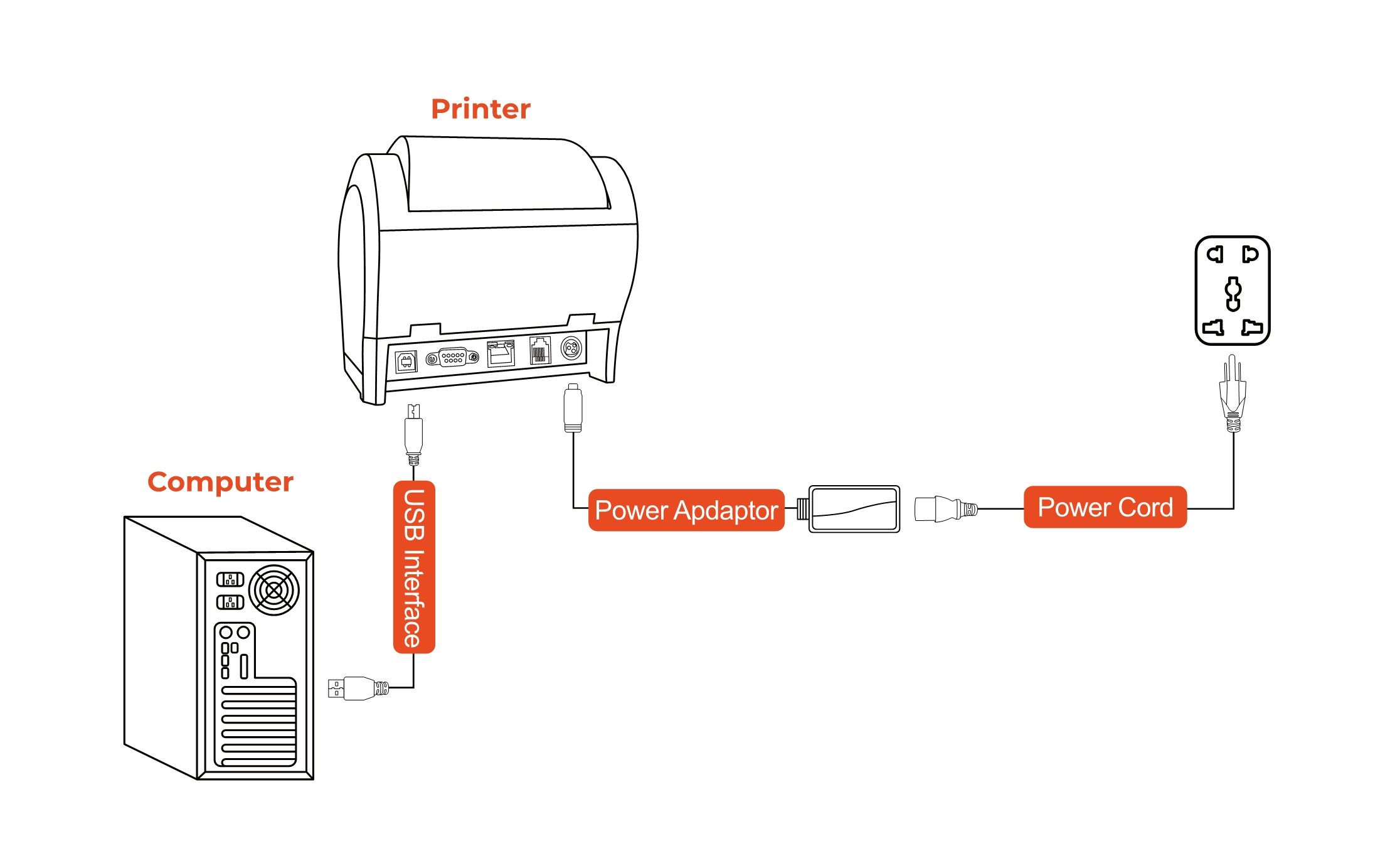 2. Install the Linux/Raspberry Pi Printer
Start the terminal.
Make sure the printer is connected to your computer by the attached USB cable and power on.
Open the Linux folder.
Expand the [LinuxDriver] file downloaded from the website of the Linux folder

Open the terminal and enter [sudo sh ./install.sh].(Use the "sudo" command to enable root account privileges).
Enter your root password. (If you do not have a root password, please open the terminal and enter [sudo password root] to set the root password).

3 Install Printer via USB Connection

a)Connect the printer to your PC, and then power on the printer.

b)Open your favorite web browser and navigate to http://localhost:631/admin

Choose [EPSON TM-m30]or unknown printer, and click the [Continue].

Choose [POS]and click the [Continue].

Choose [POS-80]and click the [Add Printer].

This completes printer installation and registration.
Demo video: http://u.pc.cd/RzjctalK