Note: To use the ITPP047 in a Windows environment, you need to download this printer driver in advance.
Get the Windows driver from the link: http://u.pc.cd/mcictalKor the provided USB Flash Drive.
If your system is updated, please uninstall the driver before installing it.
1.Before Installing Windows Wi-Fi Printer
Connect the printer to the power outlet through the power cord, put the thermal paper into the printer, and turn on the printer and the computer.
Connect the Wi-Fi printer to the network. Please refer to the video:http://u.pc.cd/PCX7 for detailed settings.
Connect the computer to the router. There are two ways to connect your computer to the router, as shown below. Please choose either one.
Note: Step 2 and Step 3 must use the same router.
A:The computer is connected to the wireless router. Please see the picture below.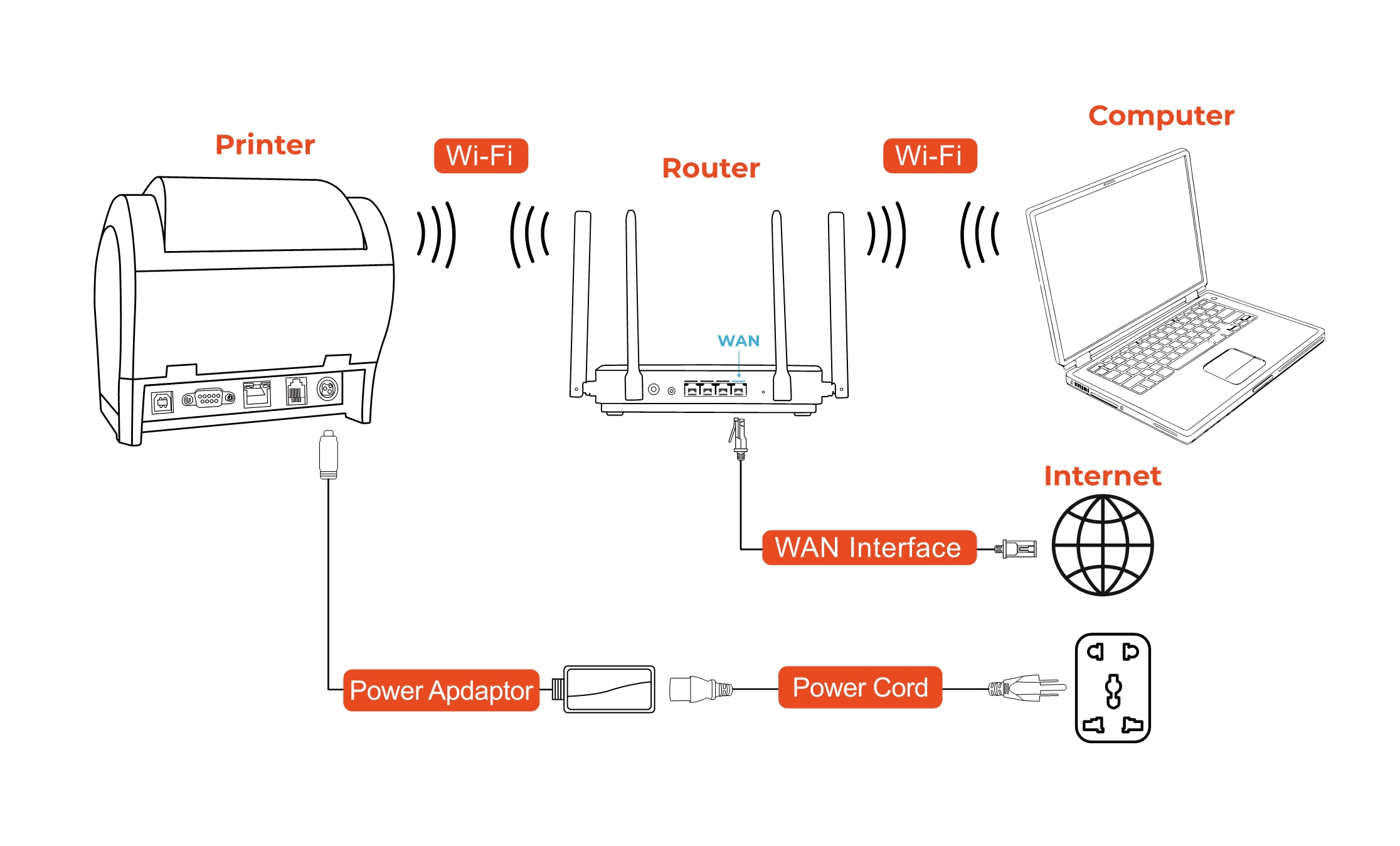 B:Connect the computer to the router with a network cable. Please see the picture below.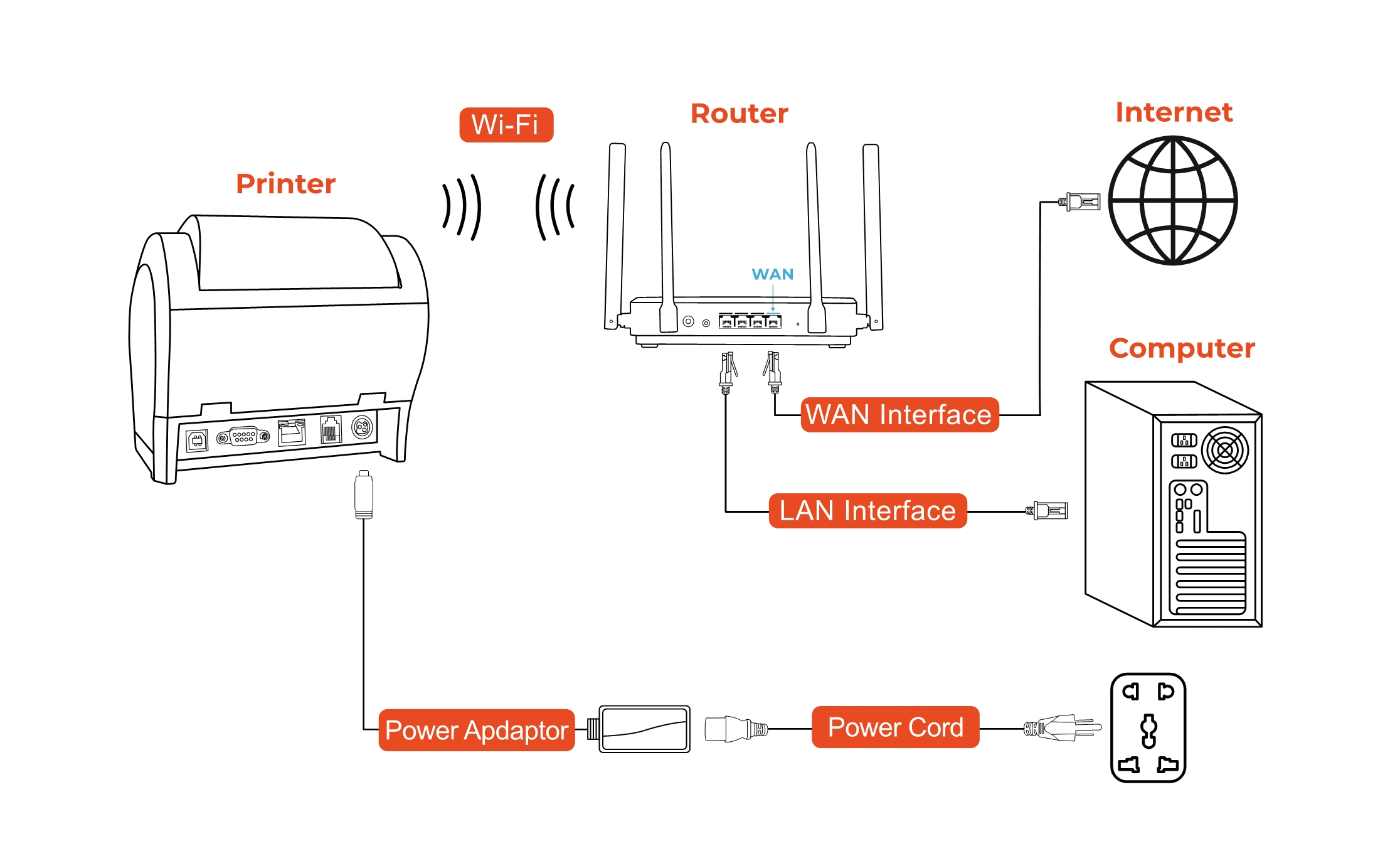 2.Install a Printer in STA Mode
Note: During installation, a Windows Security Alert may pop up, showing that Windows Defender Firewall has blocked some features of this app. Please click "Allow access". This driver has been fully tested on all current versions of Windows.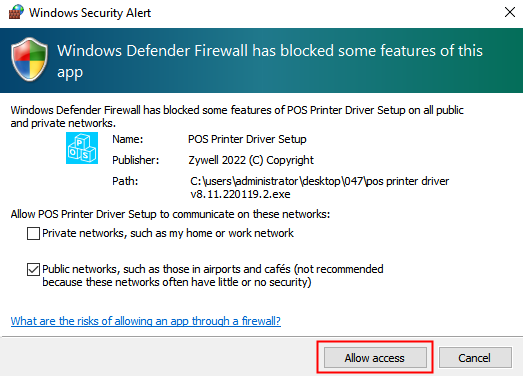 (1)Print the Wi-Fi printer page and check the IP address on that page.
Note: How to print the Wi-Fi printer page(Turn off the printer, press and hold the FEED button to turn on the printer, and release it when you hear a beep. The printer will automatically print a self-test page on which you can then check the IP address of the printer.)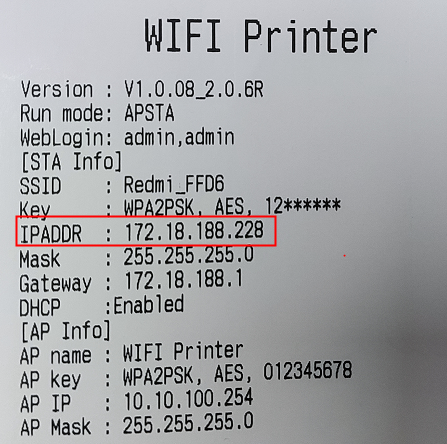 (2)Double click "POS Printer Driver V8.xx.exe".

(3)Select "LAN" and enter the IP address displayed on the Wi-Fi printer page in step 1 in the white box.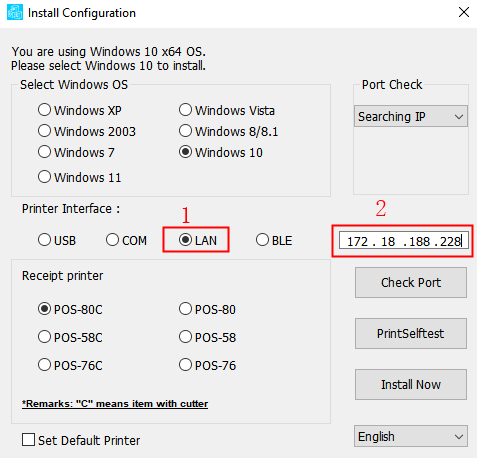 (4)Click "Install Now", the printer will automatically print out a LAN port detection ticket.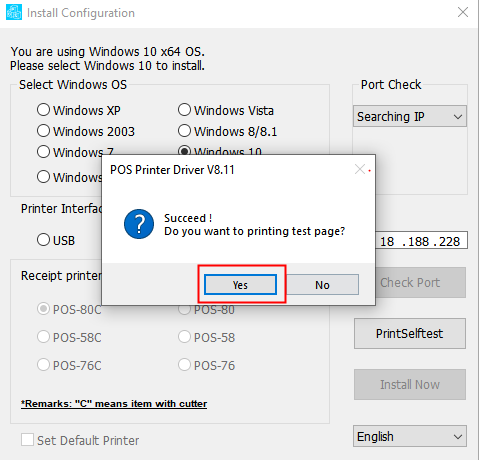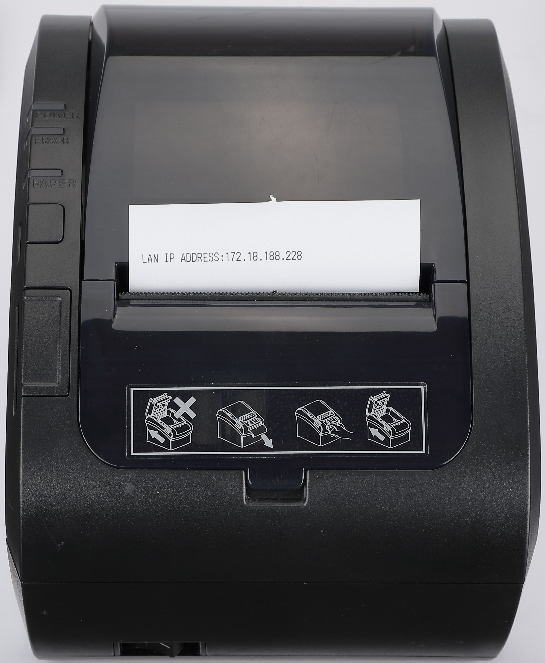 (5)The driver will automatically pop up a small window. Click "Yes", the printer will print out a "POS Printer" test page, indicating that the printer is ready.
Note: After the installation, the computer will automatically open an FQA document. If you encounter any problems during use, you can read the FAQ document first.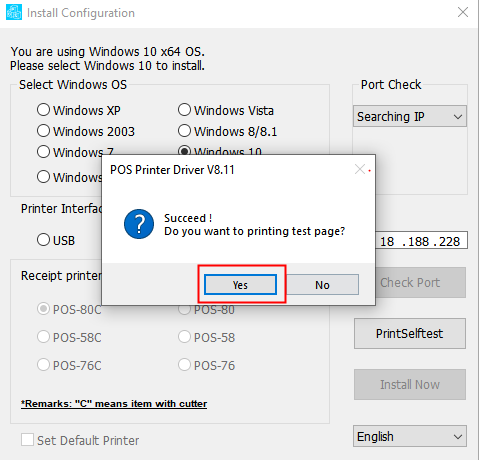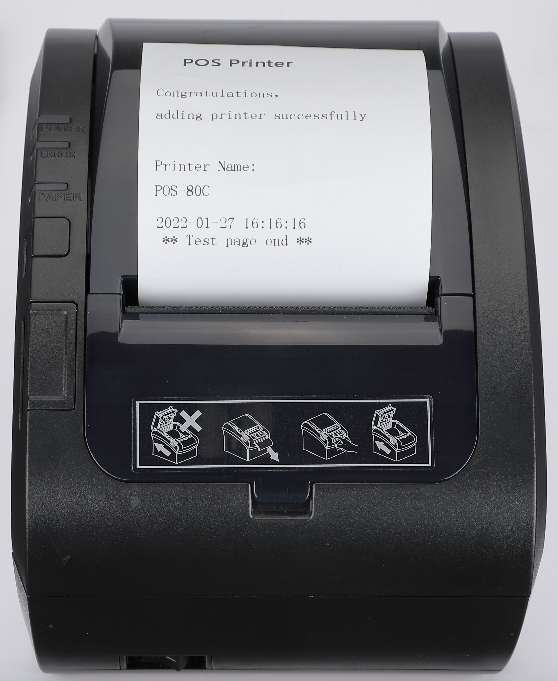 Demo video: http://u.pc.cd/L9IctalK