To setup LAN printer, you need to install the Printer Driver first. Then, you can change the printer IP to match your network by 'Setting Tool' in Driver CD folder.
1、You need to connect the printer with Windows computer(We currently only have Windows version for the setting tool) by USB
2、Power on the printer and load up the thermal paper.
3、Install the printer driver by following steps in page 1.
4、Then, open the "PrinterTEST" to start IP setting, following the instruction below or video at: https://youtu.be/L1XYsVLW1Uw
Graphical description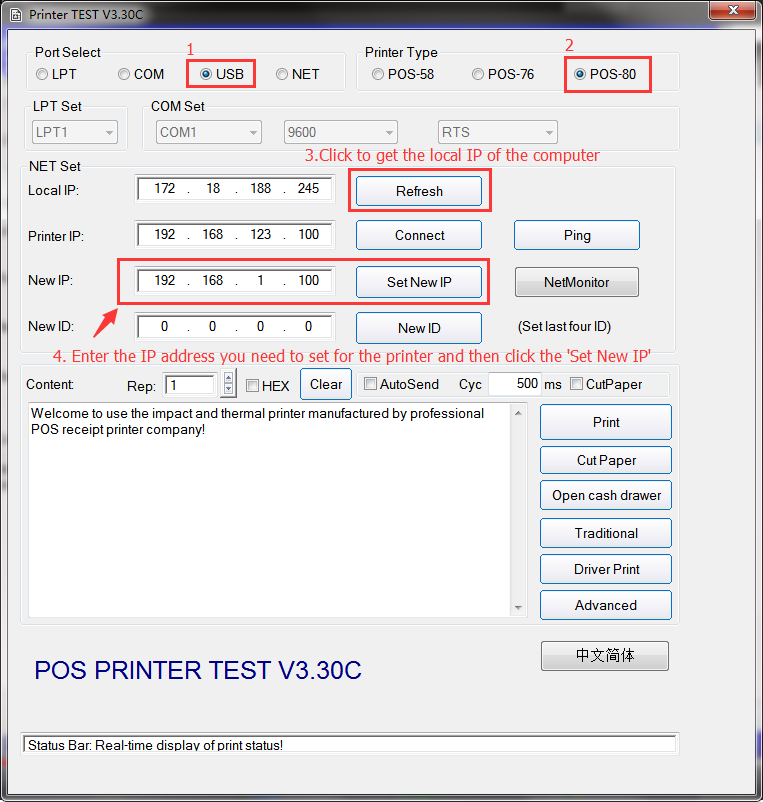 5、After IP setup, we need to add the LAN port from 'Device and Printers'>>'Printer Properties'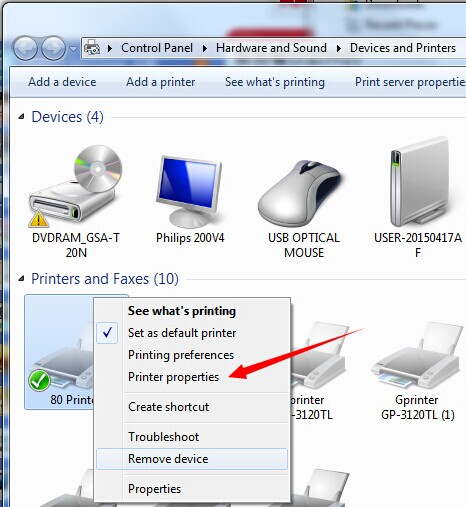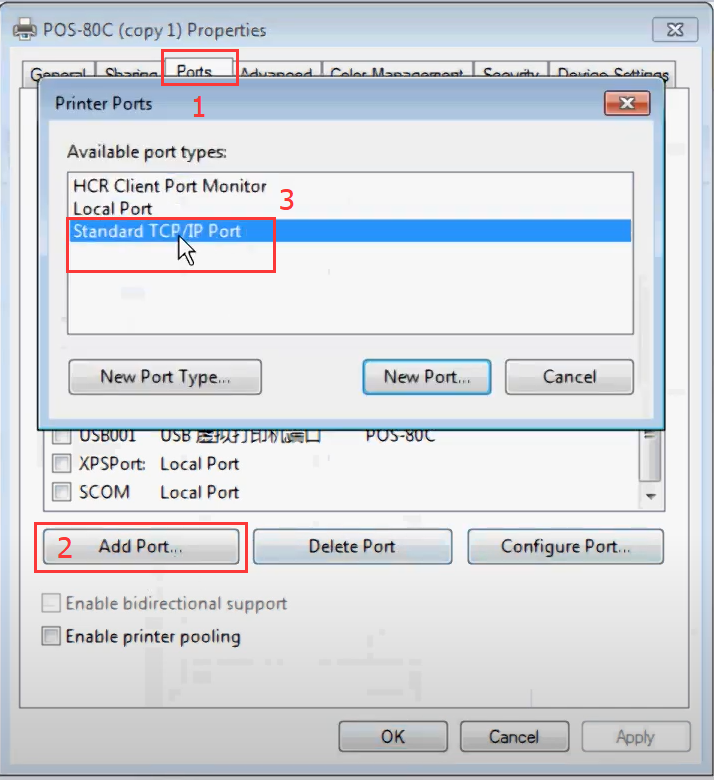 6、Input the printer IP address you just enabled. Then, click 'OK'. The installation is finished then.
If you cannot setup the LAN connection, please contact seller for Anydesk remote assistance.