To set up a LAN printer, you can change the printer IP to match your network by 'Setting Tool':http://u.pc.cd/eXe
For example, if your local network IP address is 172.18.188.245, then you need to modify the printer's IP address to 172.18.188.100, the first three positions' digits must be the same, and the last positions' digits can be 3~253, but not the same as the local network IP address.
1、You need to connect the printer with a Windows computer(We currently only have a Windows version for the setting tool) by USB.
2、Power on the printer and load up the thermal paper.
3、Then, open the "PrinterTEST" to start the IP setting, following the instruction below .
notice: When you hear a beep from the printer, it means that the IP modification is successful.
Graphical description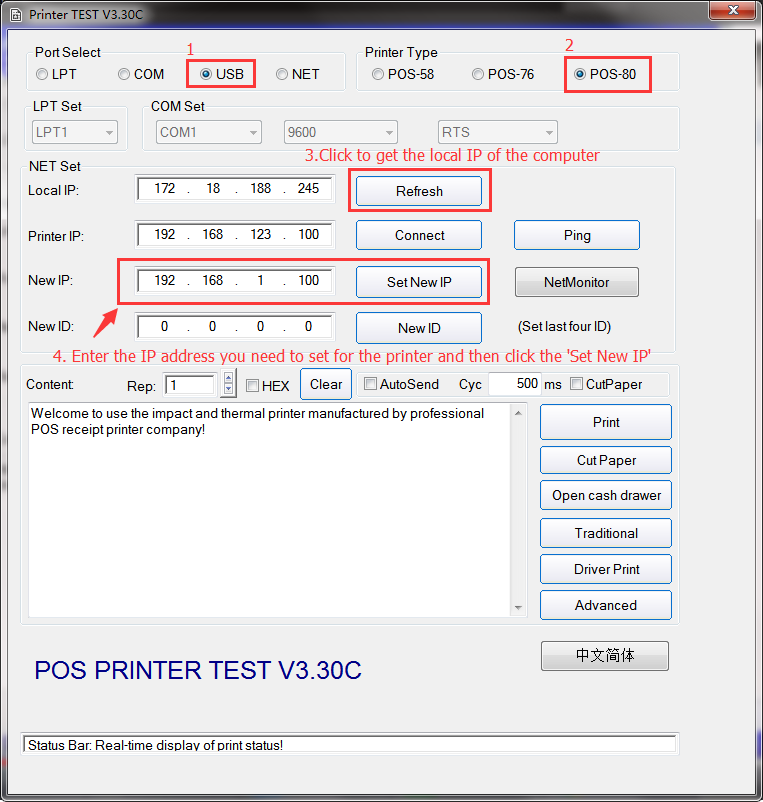 5. Use a network cable to connect the printer's LAN port and the router you use to access
the Internet.
For POS software on Tablet :
6. Add a network printer in the POS software by the new IP you set.
For Windows PC
6. Install driver on Windows PC.
Download the Printer Driver first: http://u.pc.cd/P2citalK
6.1 Select <POS Printer Driver V7.xx.exe>., press the right mouse button, and select [Run as administrator]to open the file.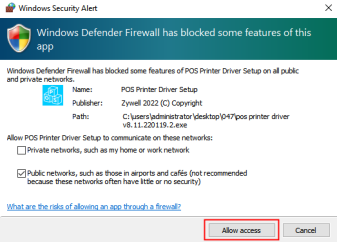 6.2 Select your [Windows OS], select [Other], select [POS-80C], then click [Install Now].
Note: If your computer is windows 11, please select Windows 10.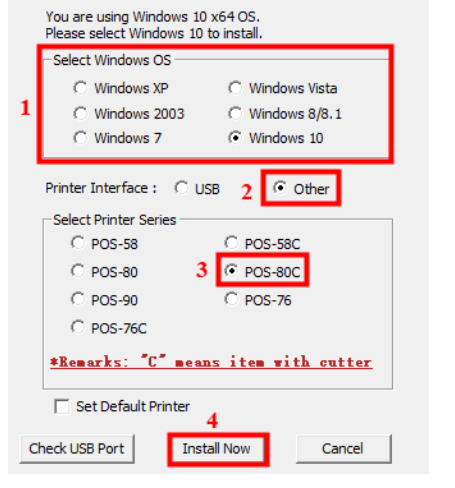 6.3 The driver will automatically pop up a small window. Click [Yes].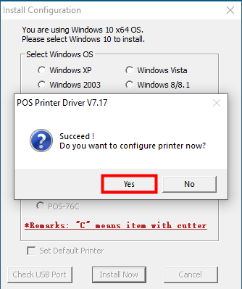 6.4 Click [Add port…]---- [Standard TCP/IP Port]------[New Port…]------
Input the printer IP address that you set before------[Finish]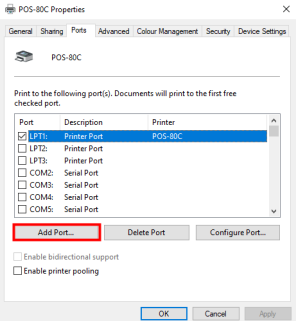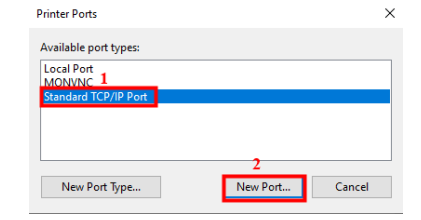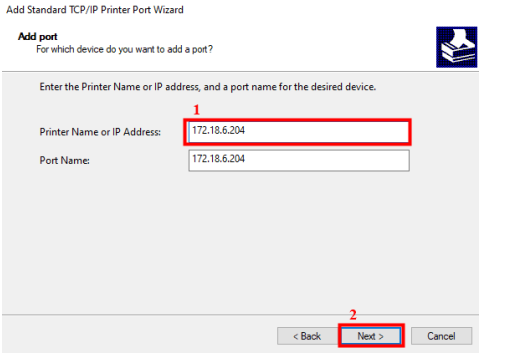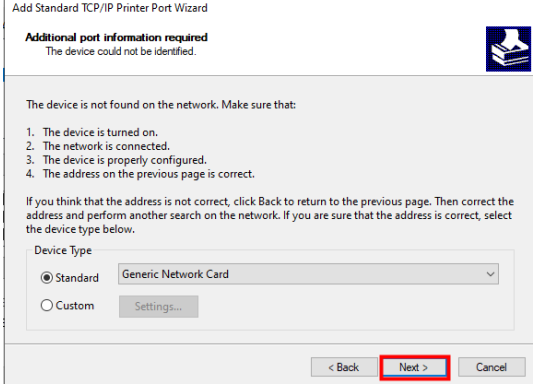 6.5 Print a test page.
a. Enter [Settings] → [Devices] →[Printers & scanners] interface, click [POS-80C] and choose [Manage].
b. Click [Print a test page], and the printer will print out a test page, indicating that the printer is ready.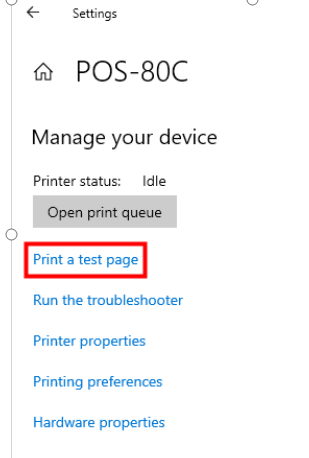 Demo video for Windows PC:http://u.pc.cd/QmT7
If you cannot setup the LAN connection, please contact us for Anydesk remote assistance.
WhatsApp: +86 18144898200