1. Install the banknote guiders
If there is no banknote guider, banknotes will place on the baffle closer to the side. This will cause the CIS tube to fail to test the complete banknotes and cause an error. Please plug in the banknote guider before use.
Wrong demonstration: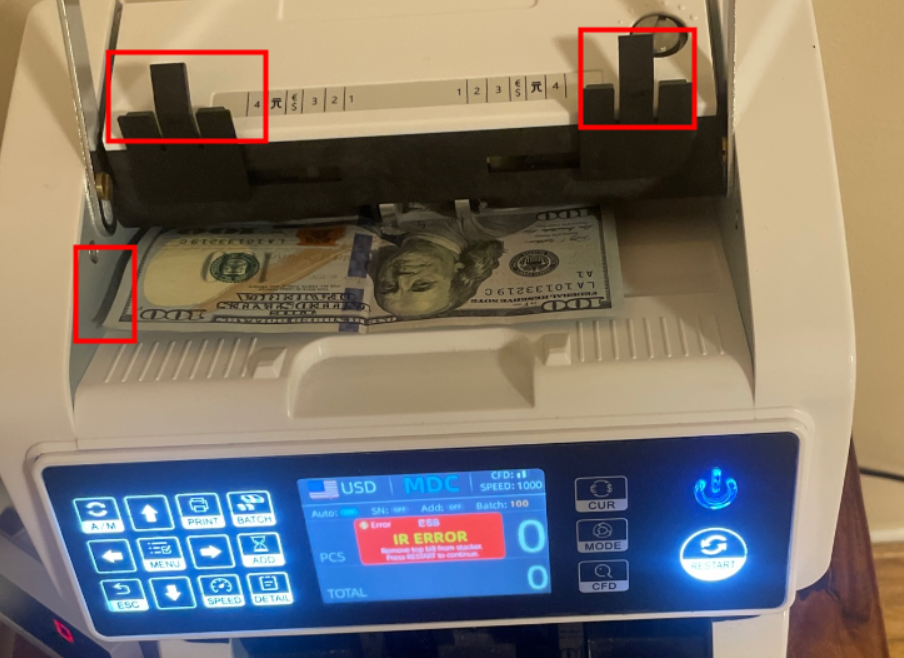 Right situation: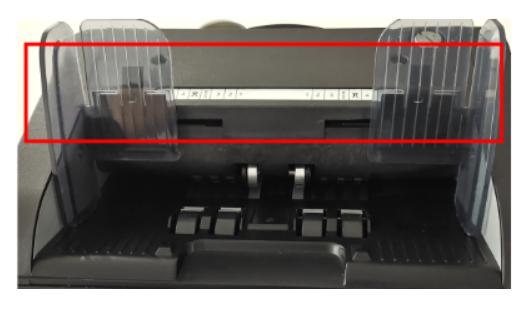 2.Check bills
There are several conditions to make the Image(E10)/IR(E30-E38)/UV(E1)/MT(E20)/MG(E21-24)ERROR happen.
1) The bill size is out of the range according to the IMC01 specification.
2) The banknote is damaged in different ways such as lack of corner, tape, hole, tear, and folded. As shown in the following Figure , it is not recommended to count this kind of bill.
3. Adjusting the feeding gap screw
The banknote entrance is so small that the banknote cannot pass through it smoothly. In this case, you need to fine-tune the screw by rotating it clockwise according to the following video:http://u.pc.cd/NHOctalK
4. Perform CIS calibration
Another abnormal operation or there is an unknown thing inside the IMC01. If something is inside the IMC01, you need to open the back cover to check and clean the internal sensors.
Please clean the IMC01 and refer to the Section for CIS calibration:
Dear MUNBYN Customer, contact us for further assistance
E-mail: support@munbyn.com
Whatsapp: +8618144898200