1.Open the 【Control Panel】 and select 【View devices and printers】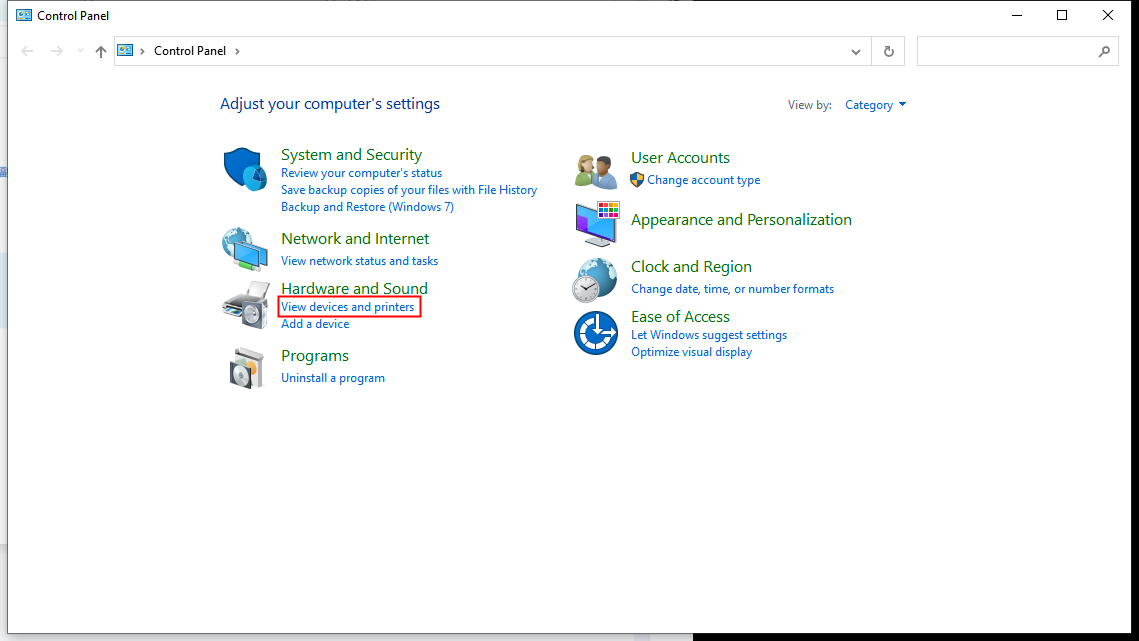 2.Select the 【Printer and scanner】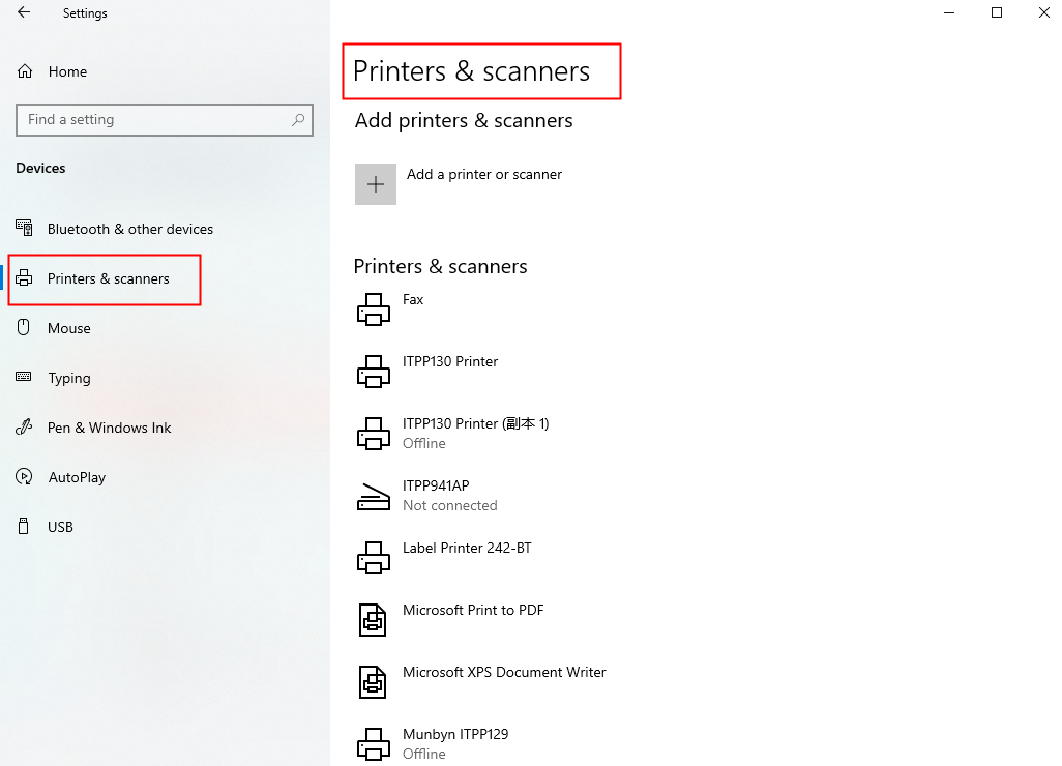 3.Select the printer that you want to adjust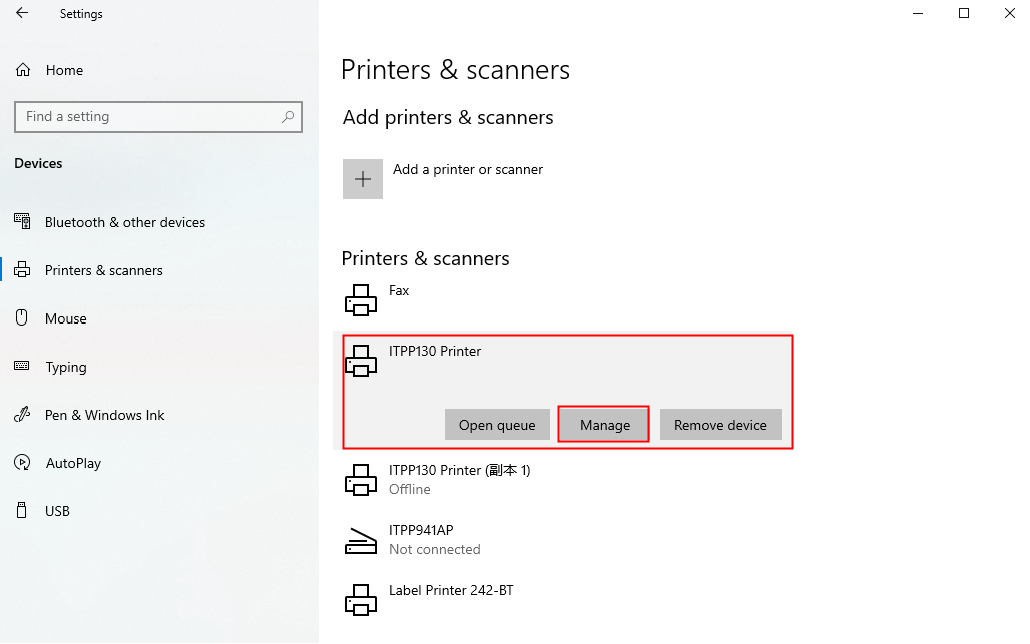 4.Select【Printing preferences】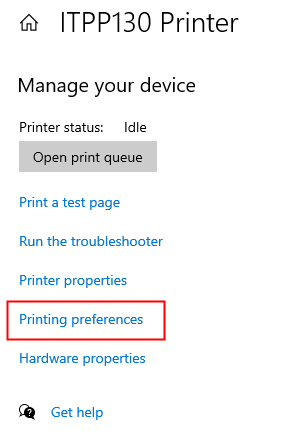 5.Select【Page Setup】 to adjust the parameters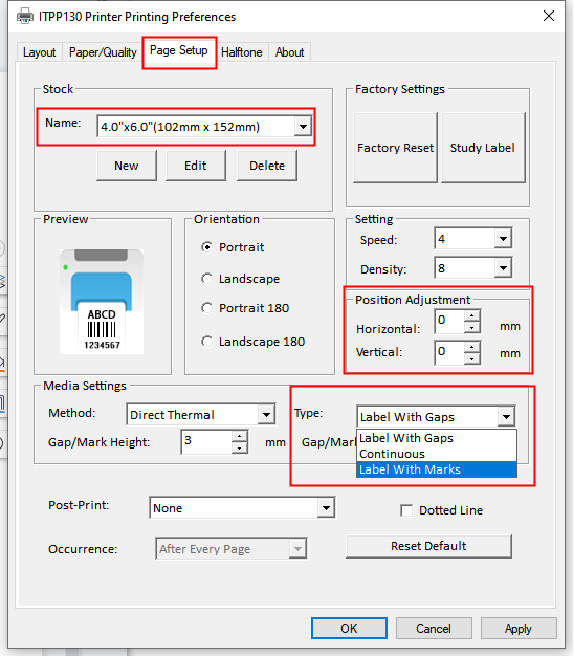 Select the corresponding paper size, if there is no corresponding size, select a new paper size (for special-shaped).
If the printing is offset, according to the direction of the paper, the horizontal manual adjustment of negative number is left adjustment, positive number is right adjustment; Vertical adjustment A negative number is adjusted forward and a positive number is adjusted backward.
Type Select the label type. The dotted line indicates the gap paper, while the whole strip without gap indicates the continuous paper. Special paper will be on the bottom line with a black mark to let the machine position, select the current corresponding paper.