Notice:
a)This connection method currently applies to:

1. ITPP047P-USEW/ITPP047P-UW: WiFi model;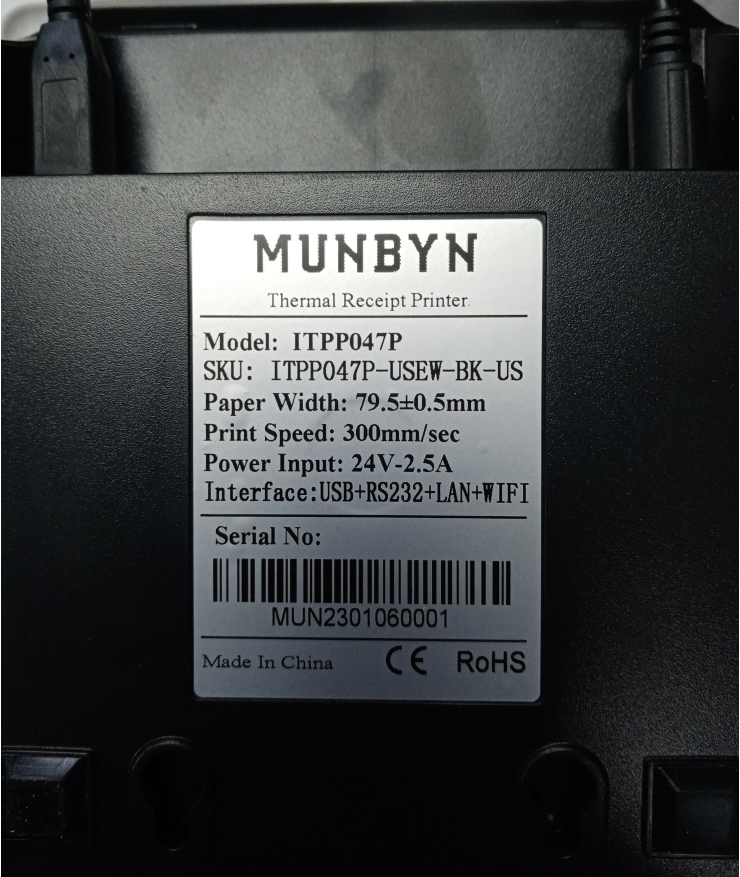 You can check the model of the machine by looking at the label on the bottom of the machine.
b)A device can only be connected to one receipt printer of MUNBYN.
c)The installation method applies to the connection between the printer and Square register/Square stand/the Square APP installed on the iPad/Android devices.
1. Set up the WiFi Printer
Using Windows PC:
Demo video:click to watch
a) Preparation:
1) Network information of computer access: IPv4 address/IPv4 subnet Mask/IPv4 Default Gateway
How to check:
Find search bar----input control panel----network and internet----Network and Sharing Center---connecting Ethernet/Wi-Fi Details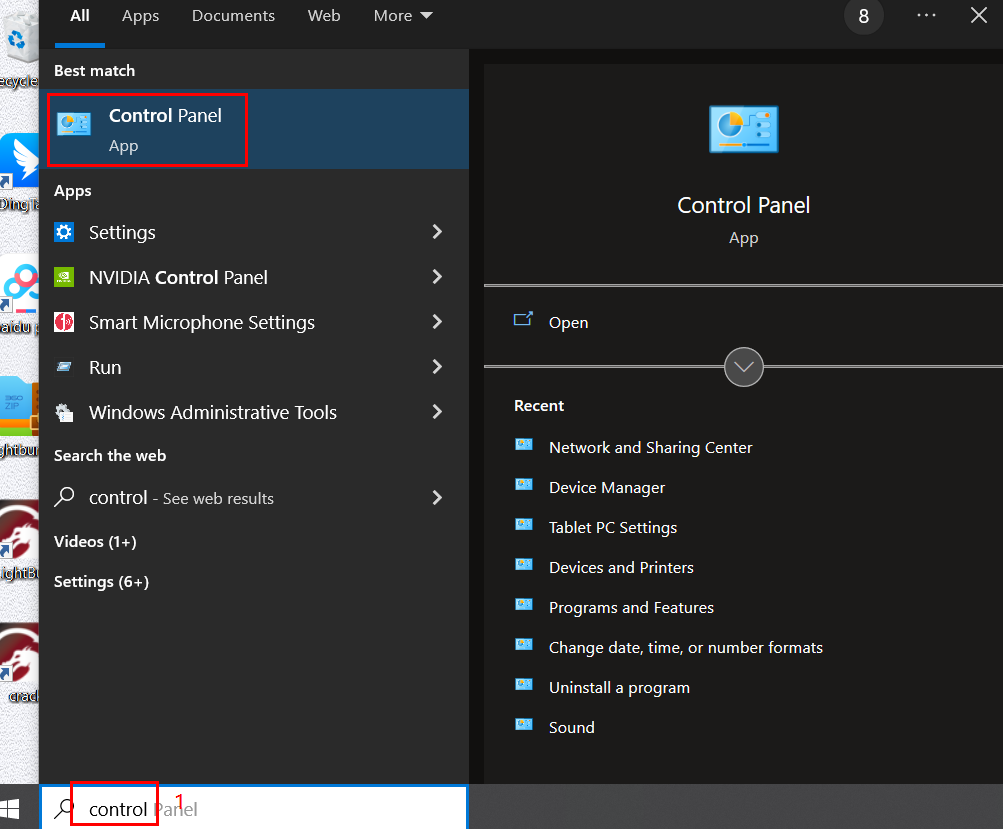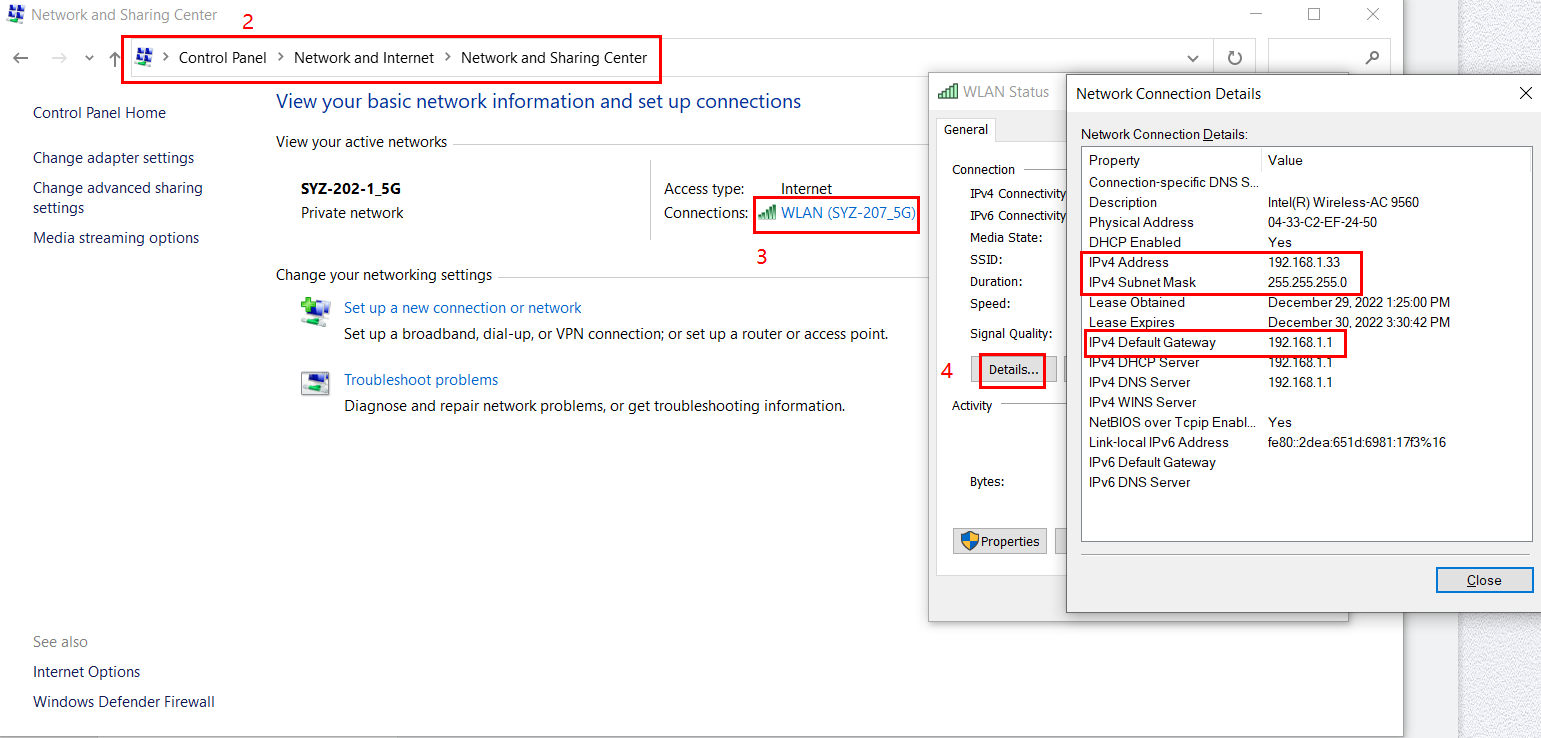 2) The Wi-Fi name and password of the router used by the customer to access the Internet
3) The printer is connected to the computer via USB, the printer is turned on and the paper is loaded correctly, and the Printer test tool is opened on the computer for setting operations.
Printer test tool:Downlod
b) Start using the Printer test tool operation to assign a new IP address to the printer.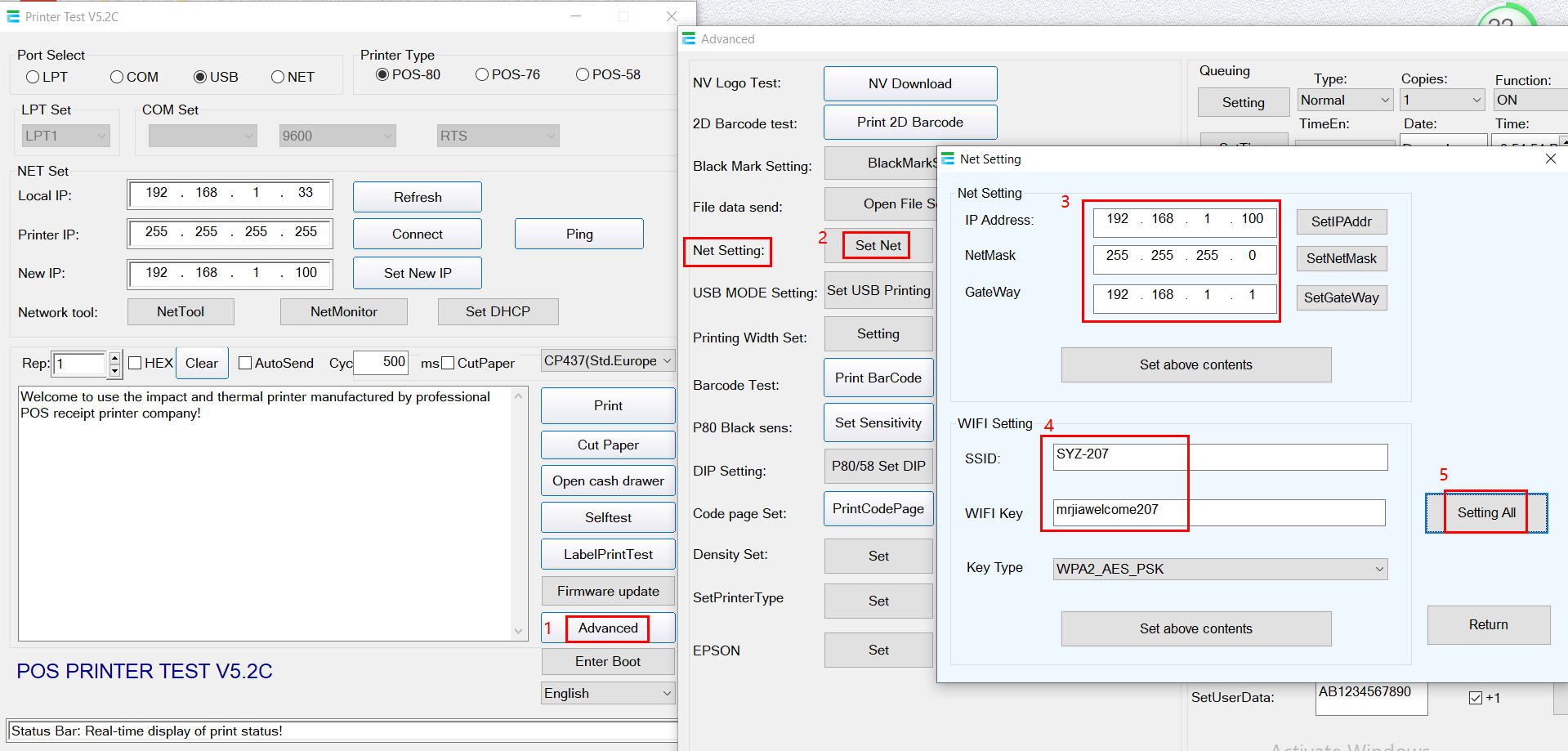 Figure 1-3 Overall steps
Assign a new IP address:For example, if your network IPv4 address is 192.168.1.33, then you need to modify the printer's IP address to 192.168.1.100, the first three positions' digits must be the same, and the last positions' digits can be 3~253, but not the same as the network IPv4 address.

Figure 1-4 Information of Net Setting

Figure 1-5 Information of WIFI Setting
c) After pressing the Setting All button, the printer will generate a WiFi Printer receipt with the printer's WiFi connection information. You can see the assigned IP address appear.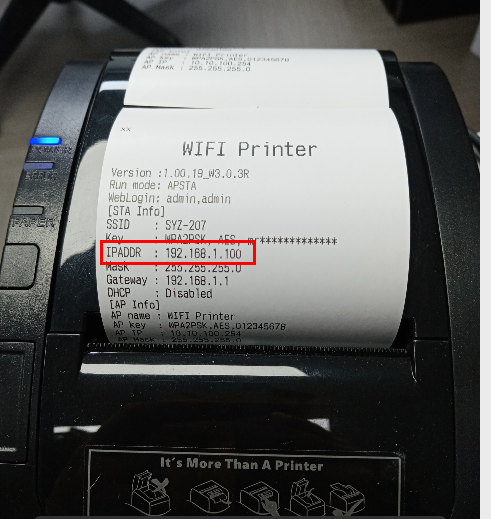 Figure 1-6 WiFi Printer receipt
Using Tablet/Phone/Mac PC:
Demo video: click to watch
2.Connect the Square device and printer
(1)click Settings----Tours and Tutorials-----"Hardware" & "Printers"-----"Create printer station"->"Select printer"->"Epson TM-m30 "->"Print test"-----Customize the name for this printer-----"Receipts" -> "ON" -> "Save".