A: There are two reasons for this problem.
Please check the Bluetooth status by going into the Appcenter app after ensuring that the Bluetooth switch is turned on.
Operation steps:
Open Appcenterapp > BT Printer.
Ensuring that the Bluetooth switch is turned on.
Pair your device.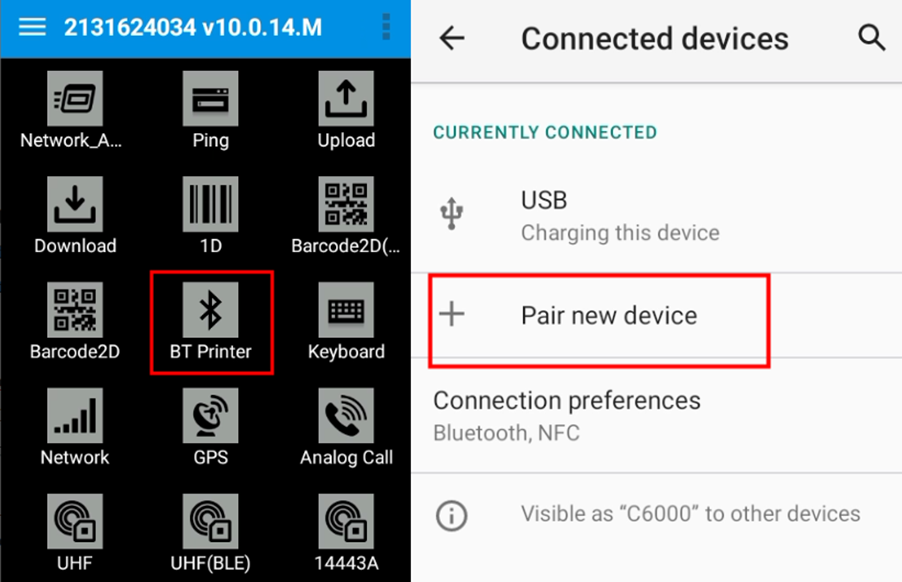 Figure 1 Adding Bluetooth devices
If you still cannot find Bluetooth, you can click on the top right corner and enter the name of the device to be connected in the dialog box.
Please perform a Bluetooth reset on the PDA system to restore the Bluetooth connection
Please take 5 minutes to perform the following steps
Go to the Settings app.
2.Touch System > Advanced > Reset options.
3.Select Reset Wi-Fi,mobile&Bluetooth.
Touch RESET SETTINGS.
When finished back into Bluetooth search and reconnect.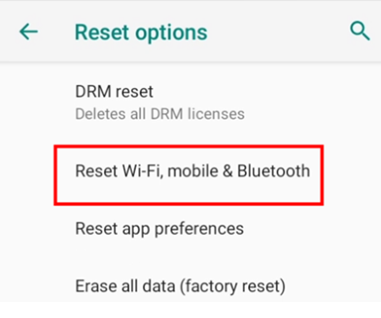 Figure 2 Restore bluetooth settings