1) First check whether the indicator light on the power adapter shows a blue light, and confirm that the power supply has been connected to the monitor. Click the power button closest to the bottom of the machine, and the power indicator light will change from red to green.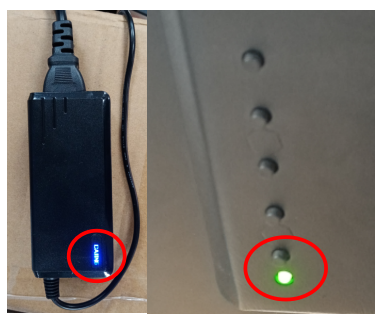 2) Check if the VGA/HDMI cable is properly connected to the monitor and your device.
3) If any abnormal phenomenon is found in the above two steps, please contact us to deal with it.
Dear MUNBYN Customer, contact us for further assistance,
E-mail: support@munbyn.com
Whatsapp: +8618144898200