Notice:
a) This connection method currently applies to ITPP047P and ITPP098P.
You can check the model of the machine by looking at the label on the bottom of the machine.
b)A square device can only be connected to one receipt printer of MUNBYN.
c)The installation method applies to the connection between the printer and Square register/the Square APP installed on the Android devices.
1. Connect to the Square device
1)Connect to the power supply, load the Thermal paper, switch the power on, and use the USB cable to connect to the square device
2. Create printer station
(1)click Settings----Tours and Tutorials-----"Hardware" & "Printers"-----"Create printer station"->"Select printer"->"Epson TM-m30 001"->"Print test"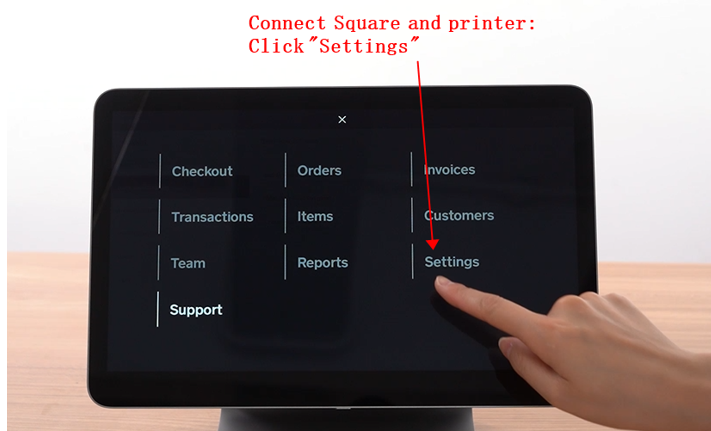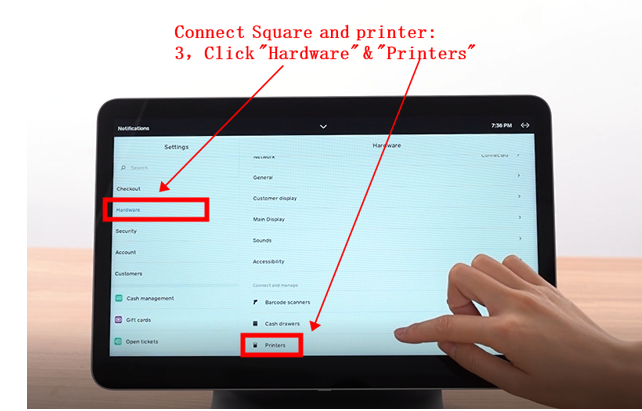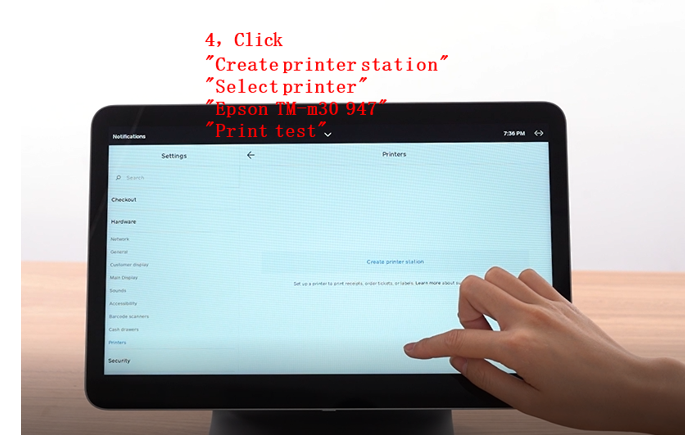 2) Customize the name for this printer-----"Receipts" -> "ON" -> "Save".