Notice:
a)This connection method currently applies to:
1. ITPP047P-UE: USB+LAN two-interface model;
2. ITPP047P-USEW: WiFi model;
2. ITPP047P-USEB: Bluetooth model;
You can check the model of the machine by looking at the label on the bottom of the machine.
b)A device can only be connected to one receipt printer of MUNBYN.
c)The installation method applies to the connection between the printer and Square register/Square stand/the Square APP installed on the iPad/Android devices.
1. Connect to the router
1)Connect to the power supply, use a network cable to connect the printer's LAN port and the router you use to access the Internet when the printer is turned off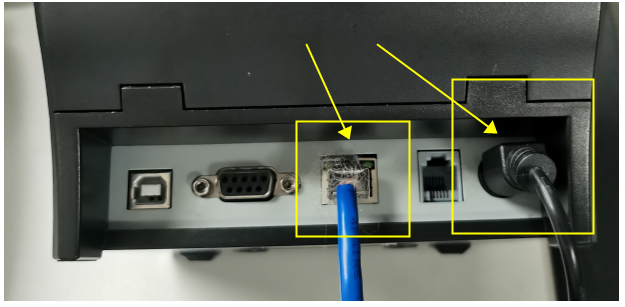 2) Power on and wait for the printer to automatically configure the IP address, it is expected to take 7 seconds
2.Connect the Square device and printer
(1) click Settings----Tours and Tutorials-----"Hardware" & "Printers"-----"Create printer station"->"Select printer"->"Epson TM-m30 "->"Print test"-----Customize the name for this printer-----"Receipts" -> "ON" -> "Save".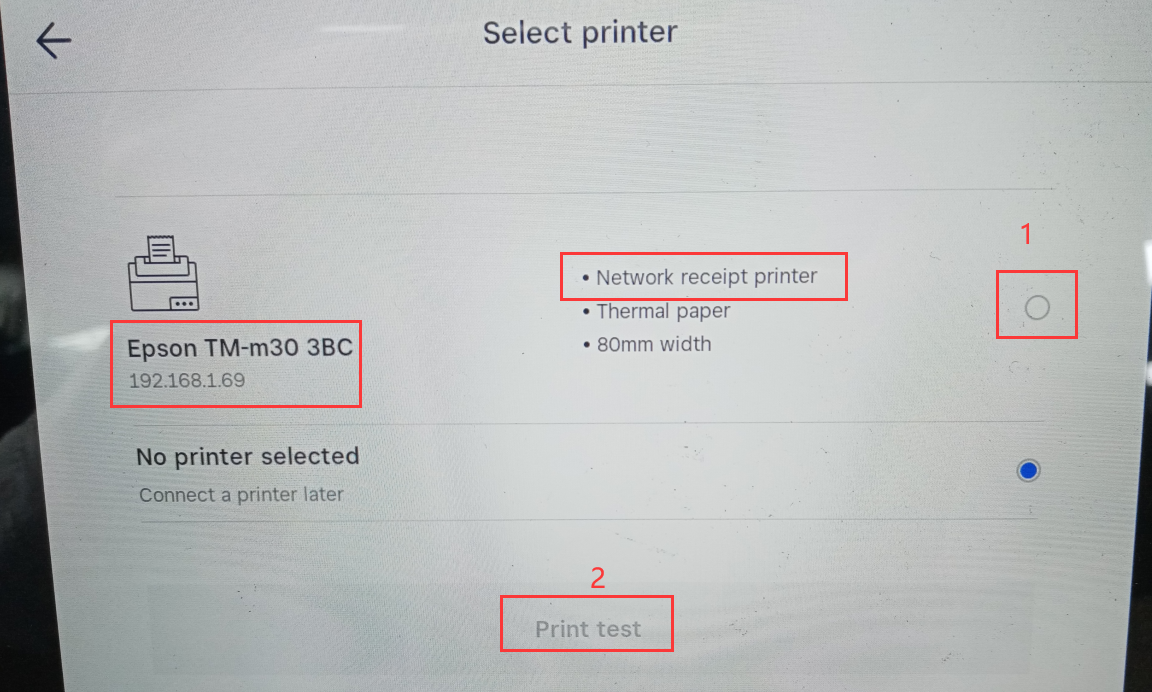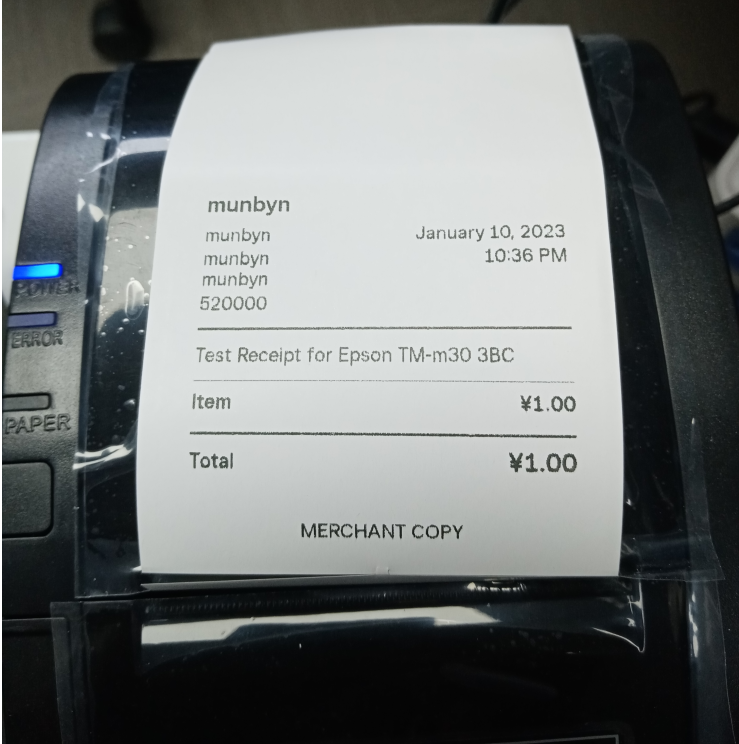 Demo video: http://munbyn.biz/squarevideo