MDM is typically a deployment of a combination of on-device applications and configurations, corporate policies and certificates, and backend infrastructure, for the purpose of simplifying and enhancing the IT management of end-user devices. Some people also use MDM on their PDAs
When you use MDM, please make sure to add the following two file names to the MDM so that you can use the scanning function properly:
com.rscja.scanner
com.rscja.ht
Tips:
com.rscja.scanner - Name: Keyboardemulator, which is the core scanning configuration Application. You can configure all scanning items here, such as enable scan, enable one specific code type, add suffix, etc.
com.rscja.ht - Name: Appcenter, which was used to check whether the failure of the PDA is a software or hardware factor.
Please note that the these two software cannot be added via the APP Store, please add them via whitelist or other ways(different MDMs have different routes). Take Microsoft Intune as an example.
The scanner application can be configured through the Android Enterprise system apps, following is the official tutorial and schematic.
https://learn.microsoft.com/zh-cn/mem/intune/apps/apps-ae-system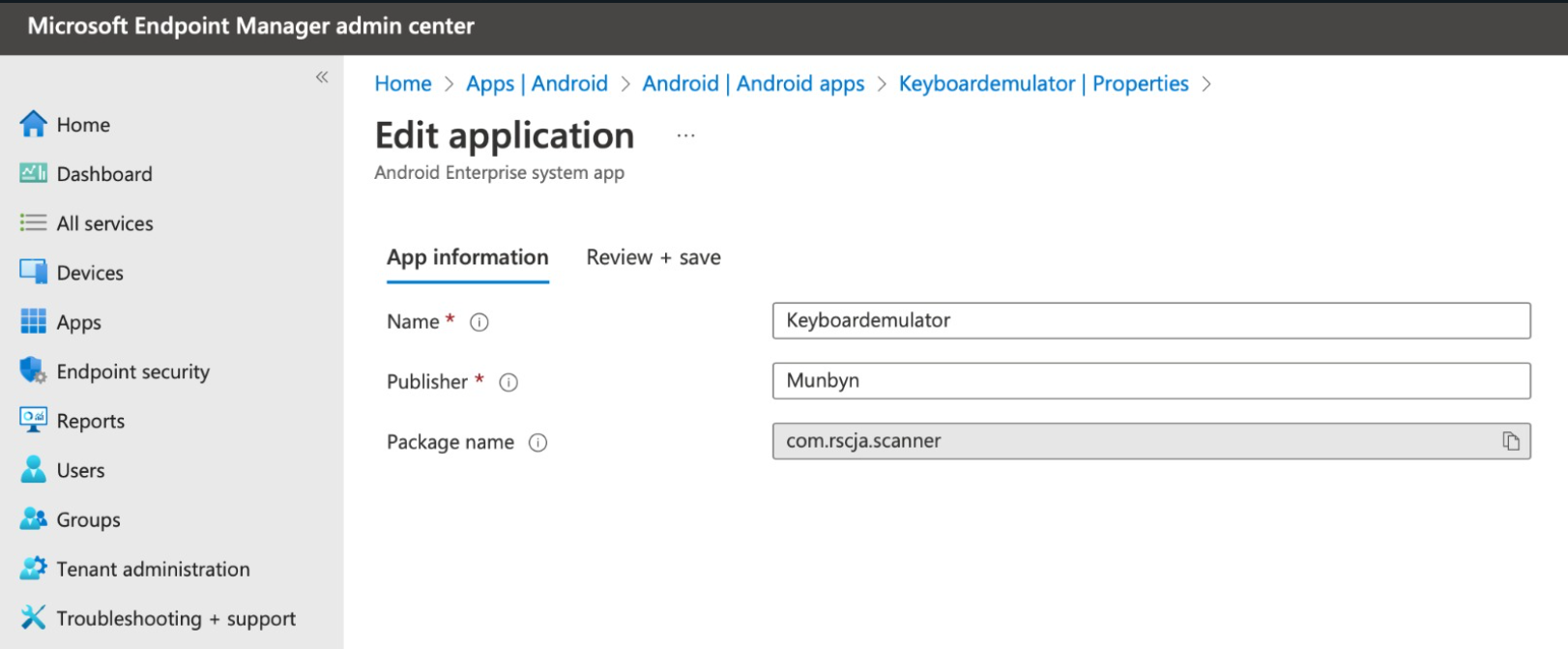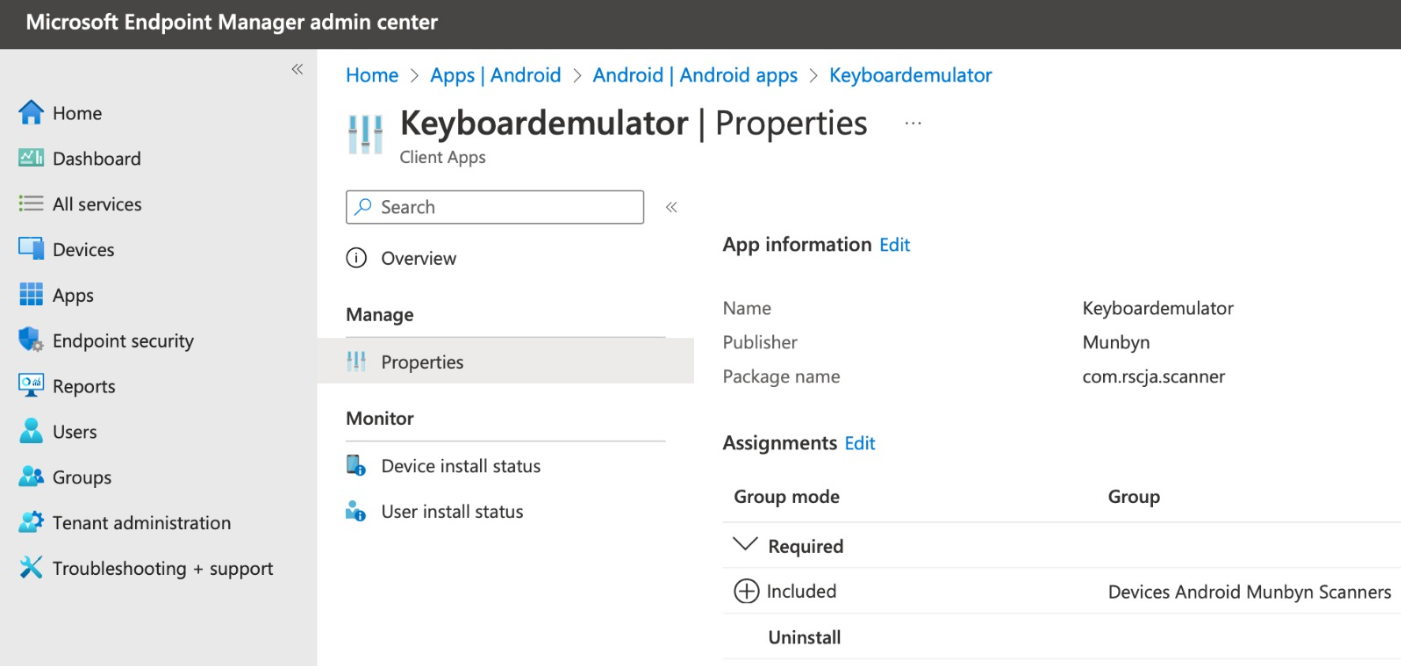 If you have further questions about MDM, please feel free to contact us through the below ways: