Problem:
Every time turning the printer on, a page with technical data is printed, such as IP addresses and much more information, after your ITPP047WiFi model printer is set up and reassigned a new IP address through the wireless network configuration interface.
If you feel that this Wi-Fi Printer receipt is unnecessary and consumes only nonsensical paper, we can close it with the following method.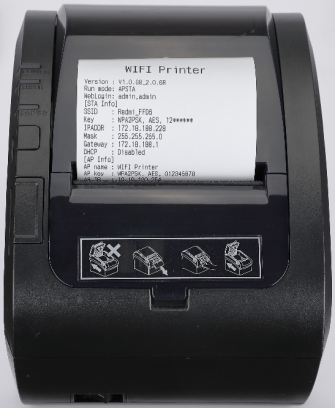 1.For windows device:
1) Download and open printer test setting tool on your computer: http://u.pc.cd/0AsrtalK
2) Connect the printer to the power supply, using the USB cable to connect to the computer, and turn it on.
3)Enter the HEX code 1f 1b 1f 28 13 14 00 1 in the tool to turn off the function to print the page with technical data, enter [1f 1b 1f 28 13 14 00 0] to turn on it.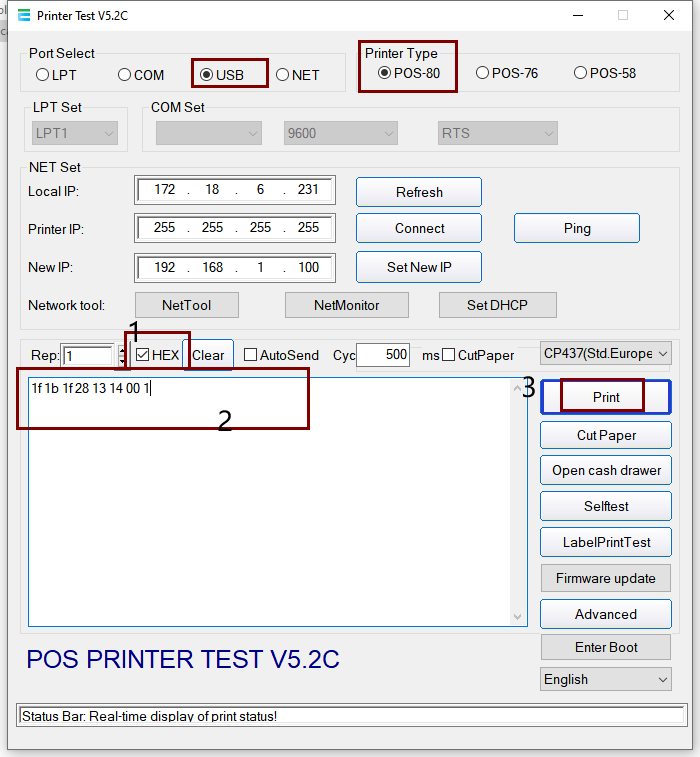 2.For Mac device: